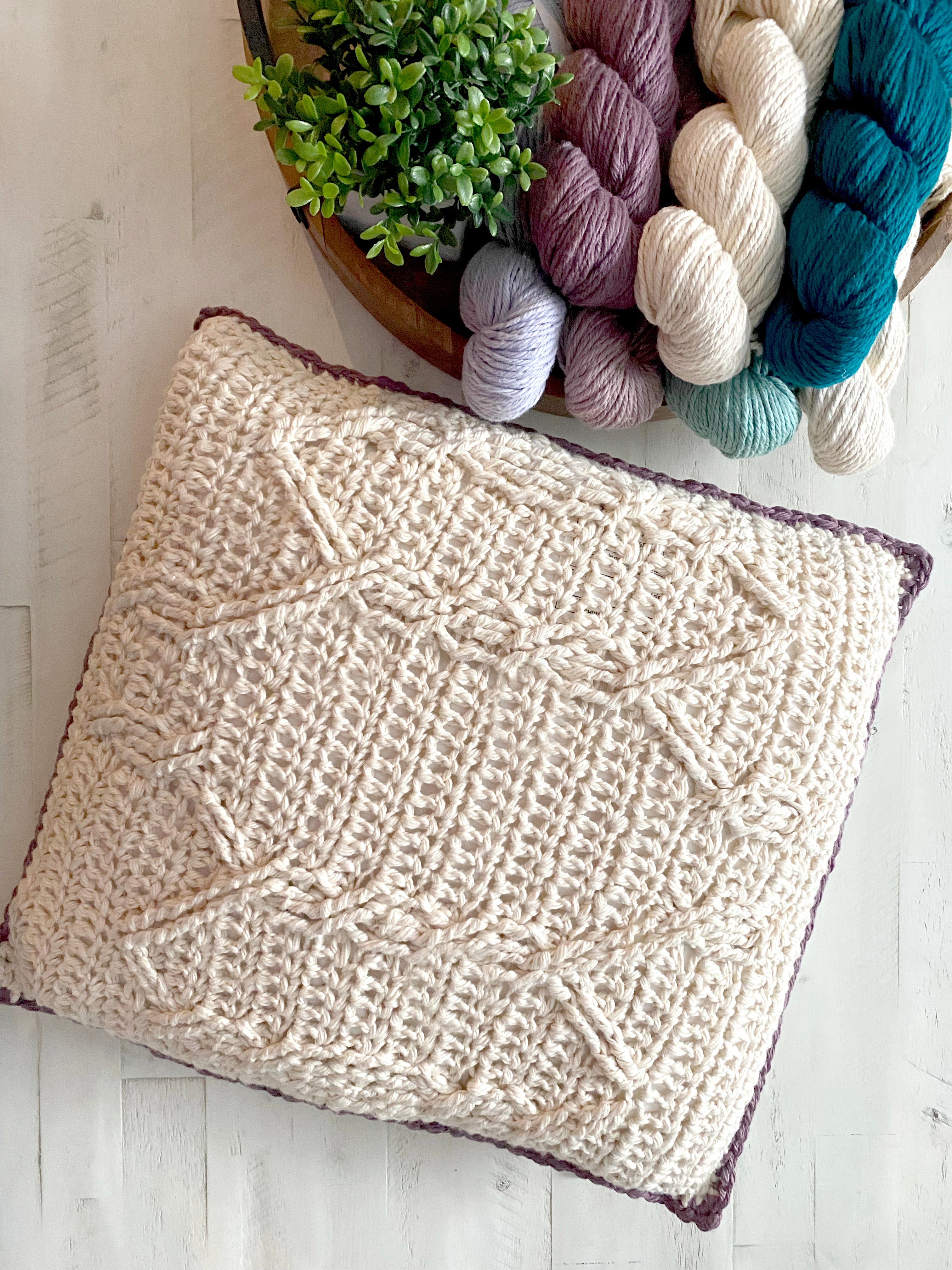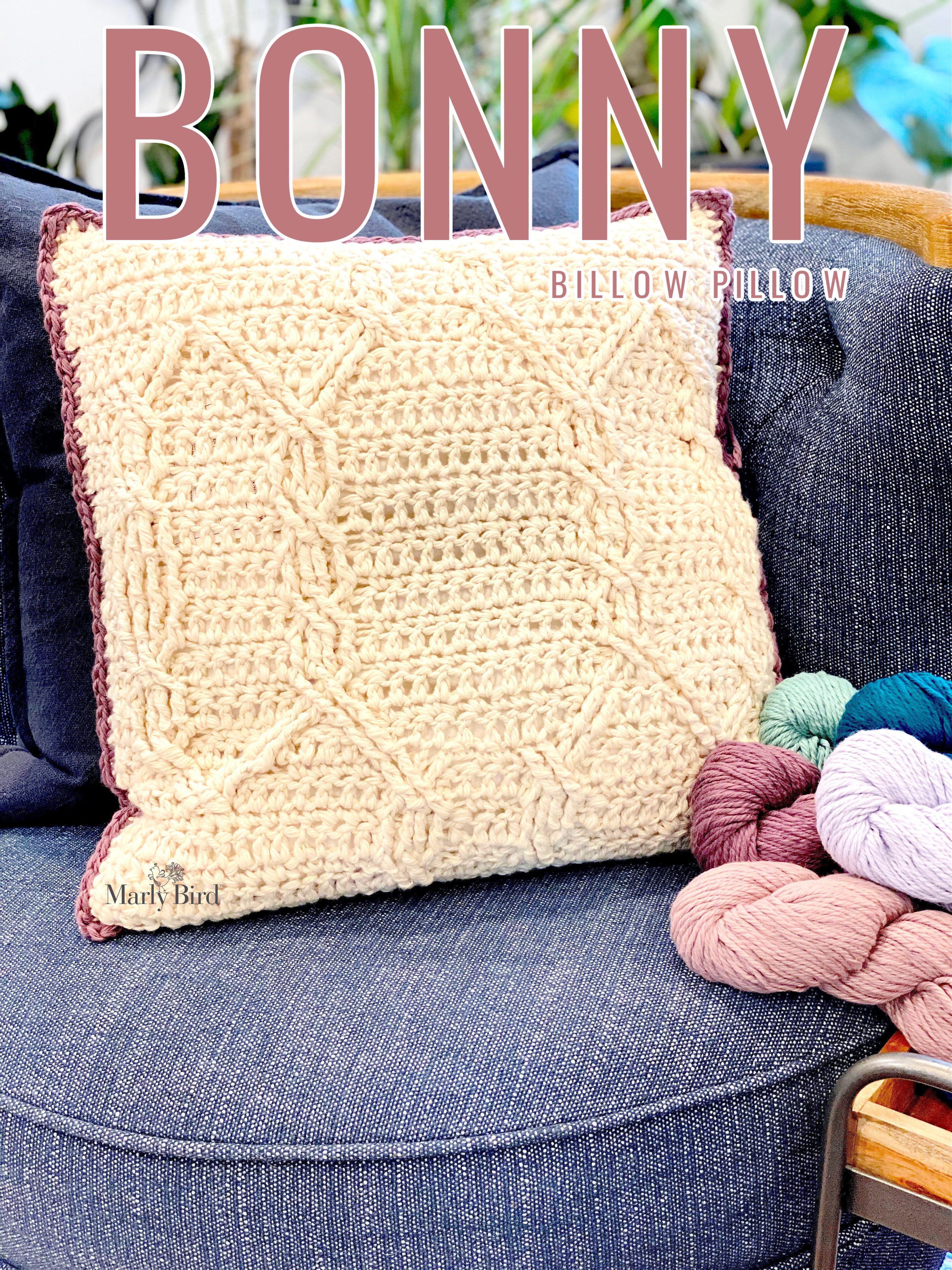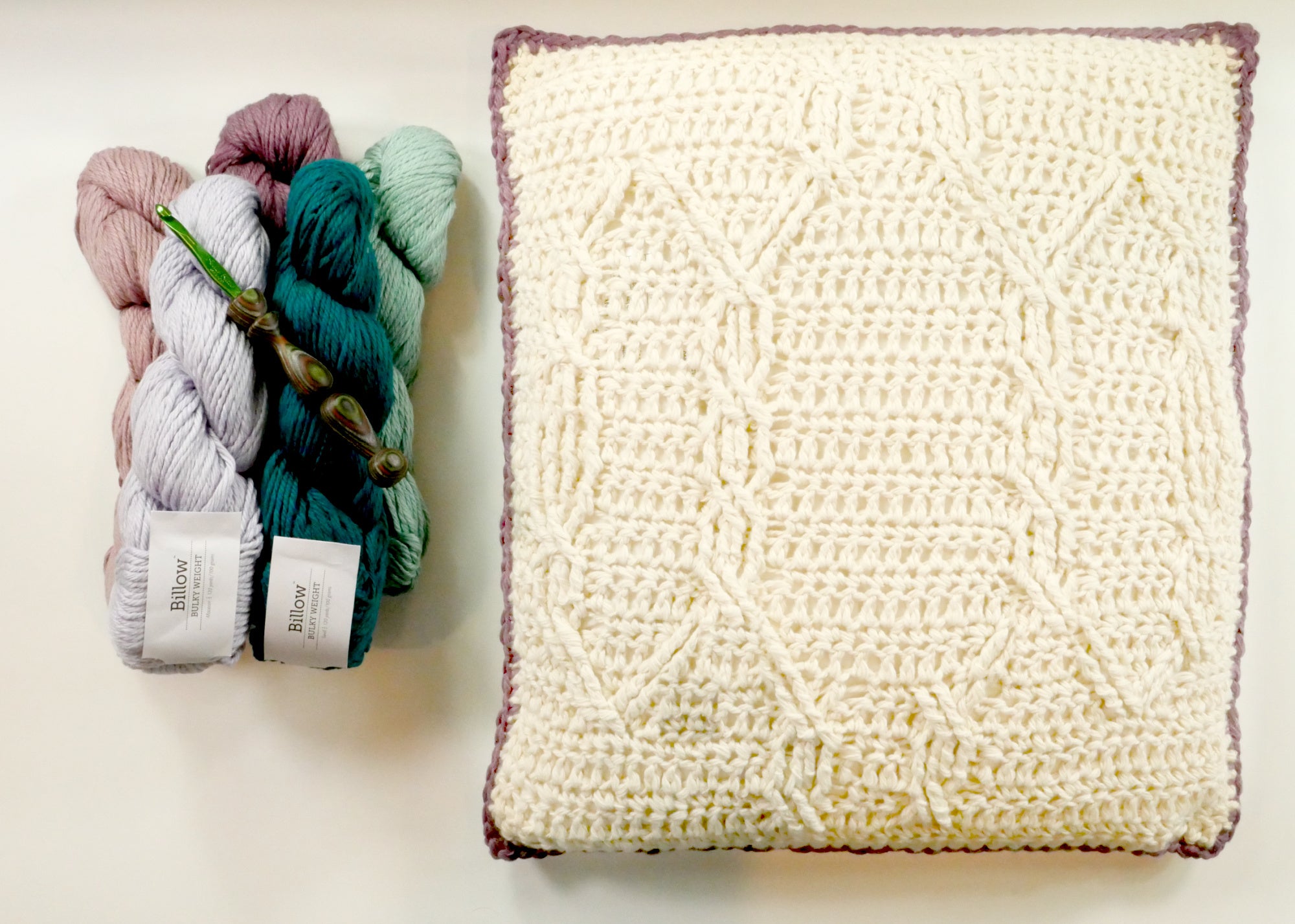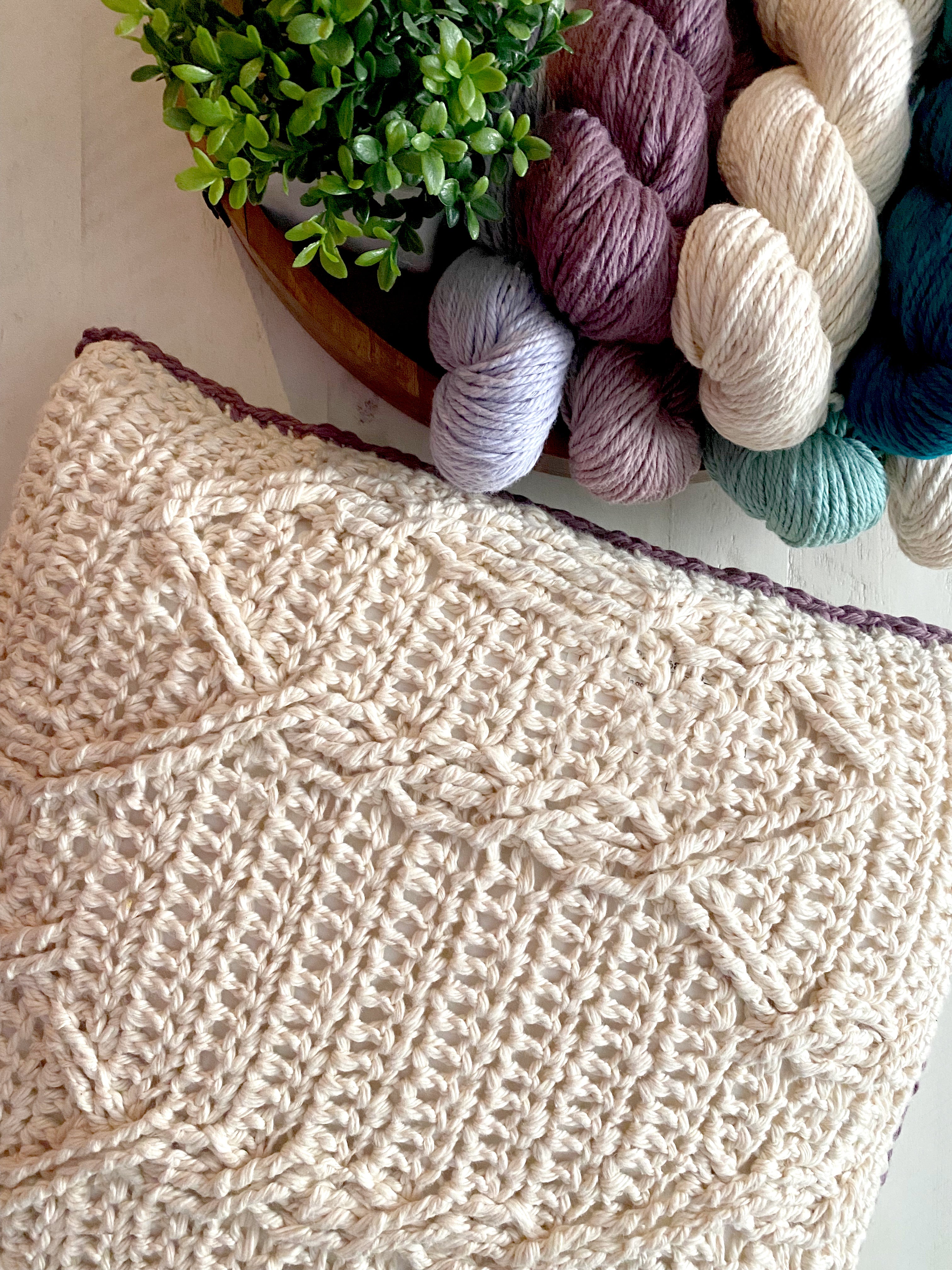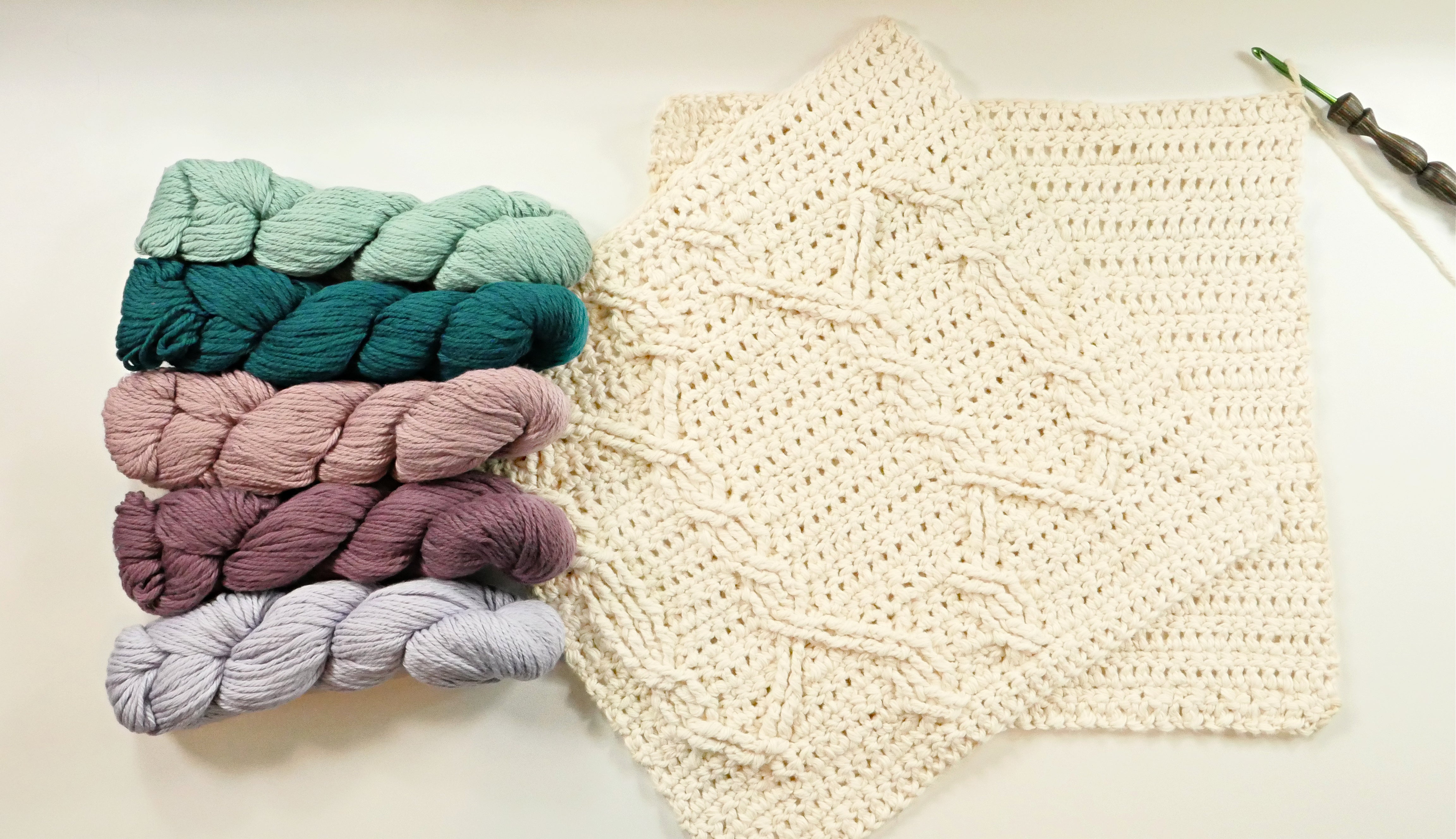 Crochet • Advanced Beginner
Bonny Billow Crochet Cable Pillow Pattern
Take your crochet design skills to the next level with the Bonny Billow Crochet Cable Pillow pattern! You'll love how simple and fun it is to make – even beginners can pick it up quickly, as the stitch diagrams and video tutorial makes every step easy.
The back of the fabric will stay soft and smooth no matter what because you'll only need to do double crochets on the wrong side – that's why this pattern is perfect for anyone who loves a challenge but doesn't have hours of time on their hands.

The textured, cozy Hygge fabric made from braided cable crochet looks stunning when finished too. Whether you want to create something special for yourself or give a unique handmade gift, this pattern fits perfectly into any lifestyle. Imagine giving someone a one-of-a-kind gift that they know took you love, care, and creativity - now THAT'S unforgettable!

Take your dreams in your own hands with this boho trendy yet timeless project. The beautiful results speak for themselves – get creative with the Bonny Billow Crochet Cable Pillow pattern today!
❣️THIS IS A DIGITAL PDF PATTERN, NOT A FINISHED PRODUCT❣️
Difficulty: Advanced Beginner
Gauge:
10 stitches = 4 inches in single crochet
✨ Be sure to do a gauge swatch! Wash and block the swatch as you would the finished piece.
✨For this project it is VERY important to do a hanging gauge swatch as well to account for the stretch of the yarn + the weight of the finished garment.
Helpful Resources:
Stitch Diagram
,
Video Tutorial
Mood: Netflix & Chill, Smooth Jazz
Project Categories: Home Decor
Project Subcategories: Pillows
Technique: Bottom Up, Cables, One-Piece, Seamed, Worked Flat
Time Required: A few weeks, A few months