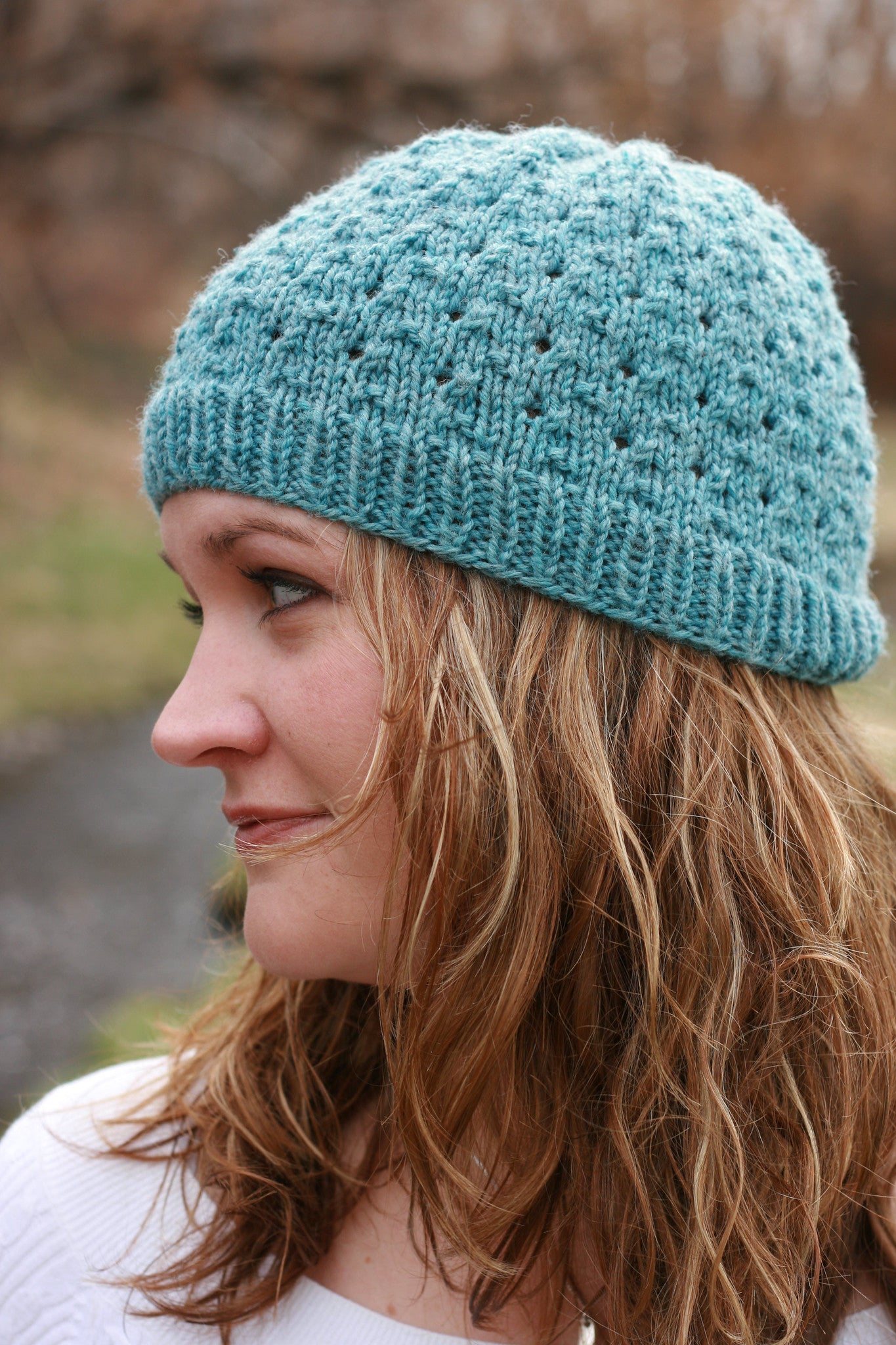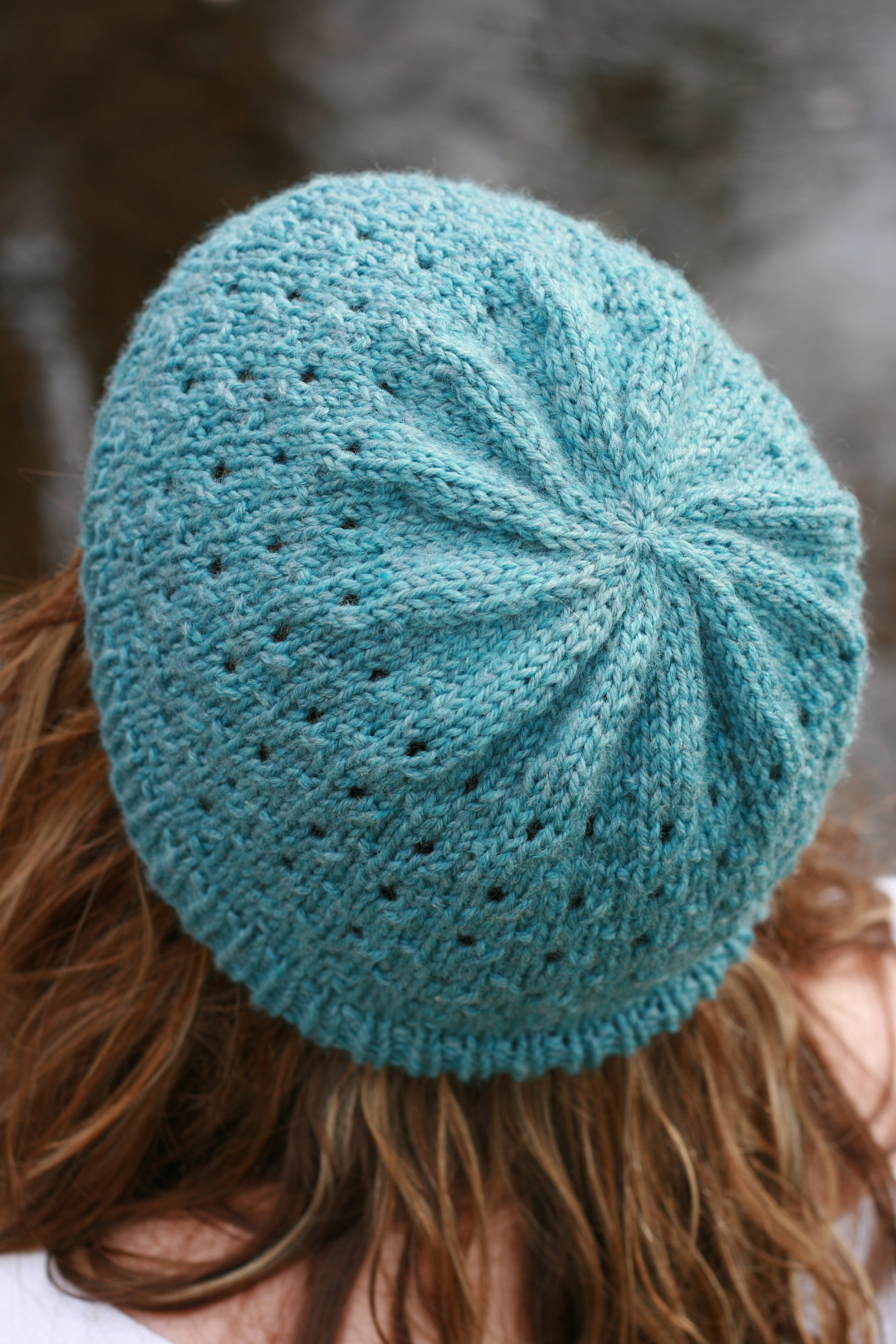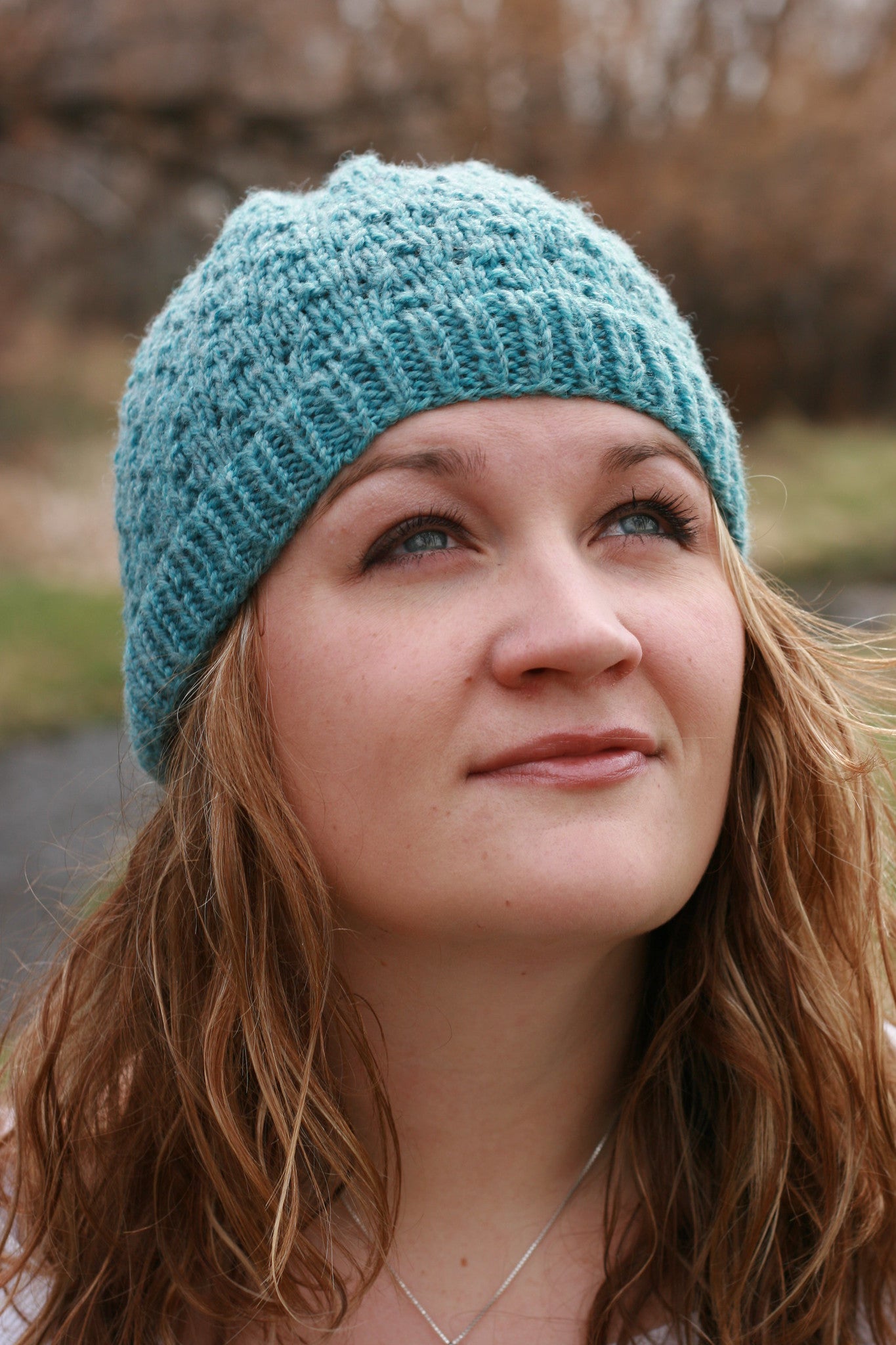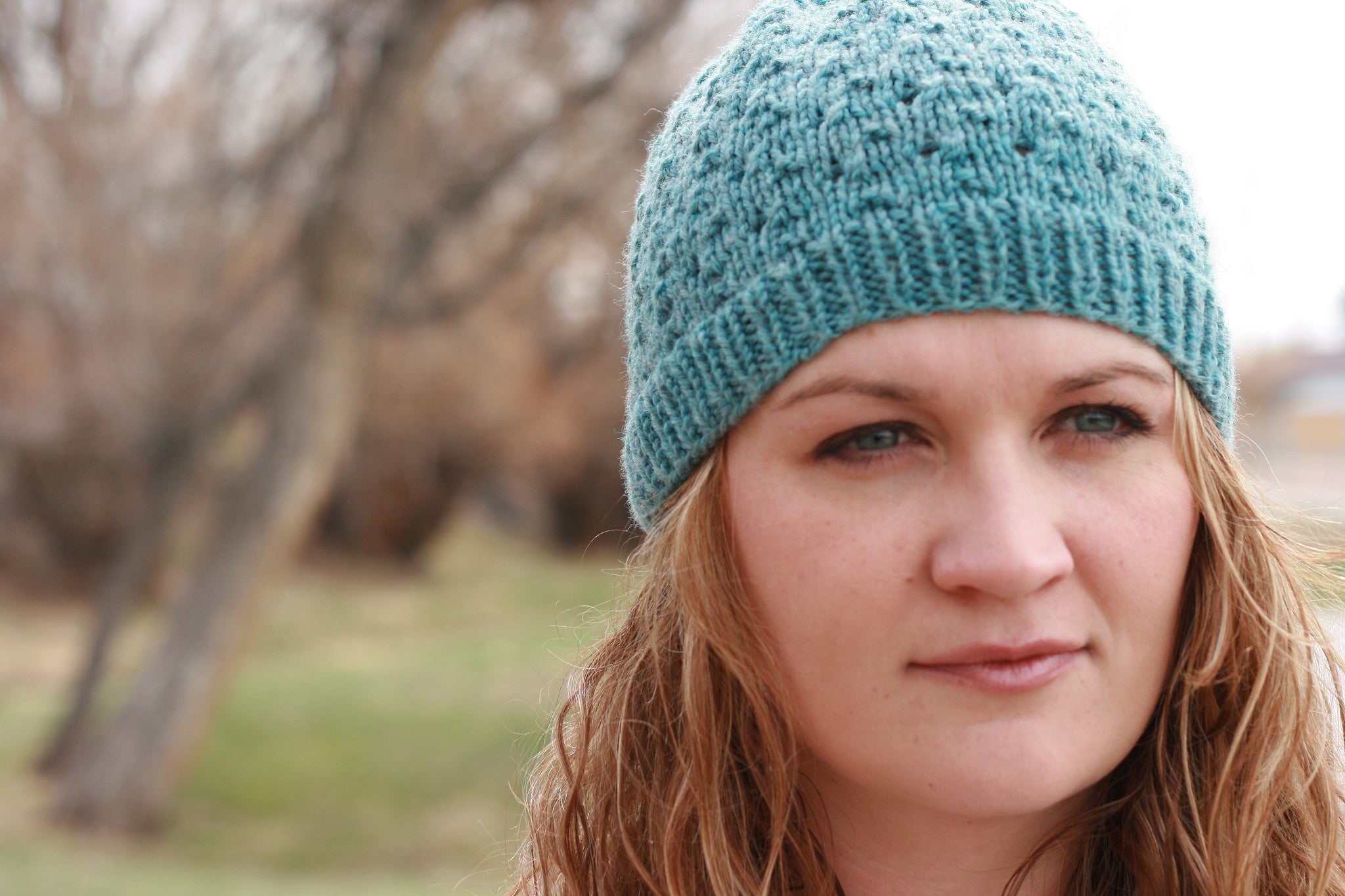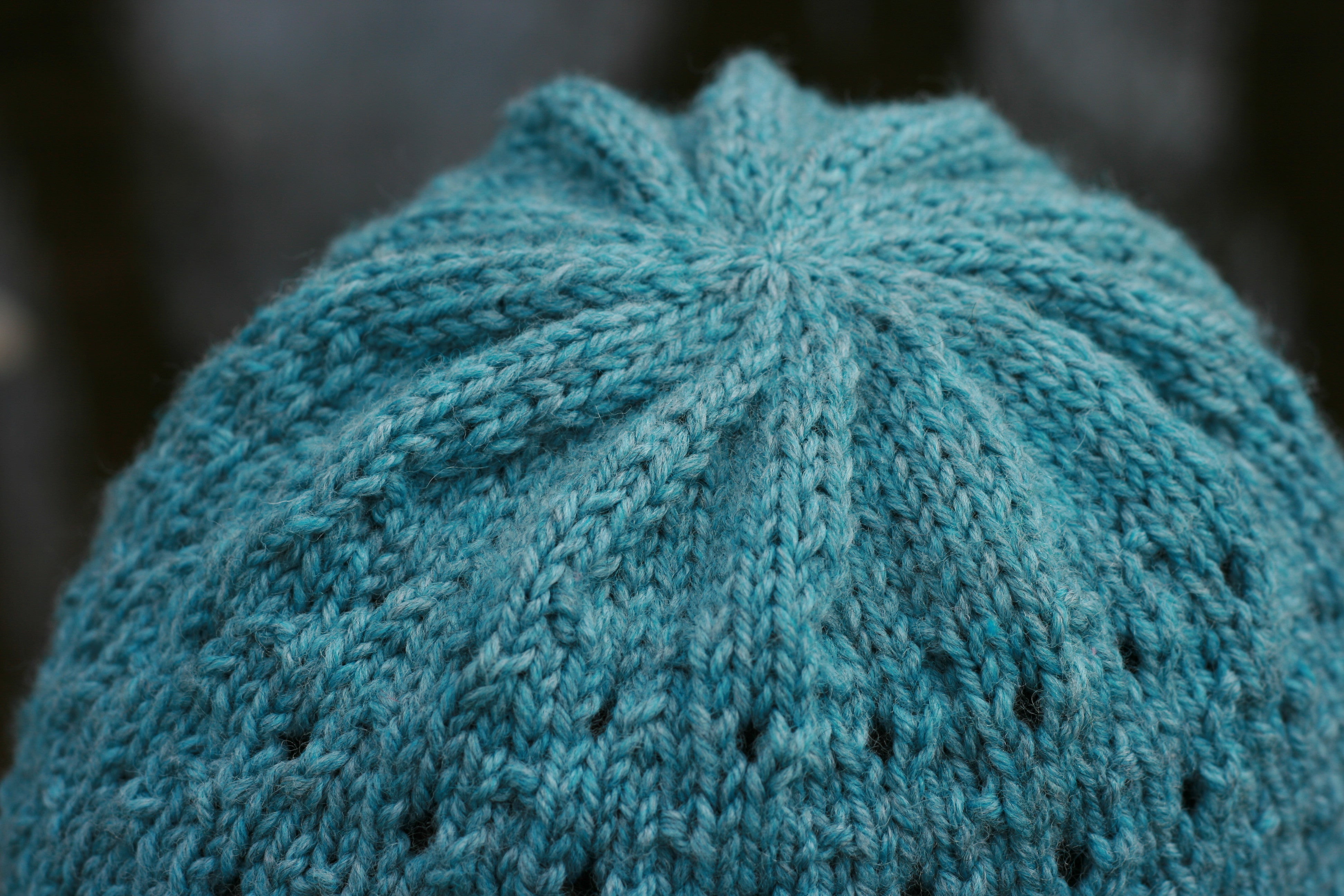 Knitting • Advanced Beginner
Gerri Beginner Knit Hat Pattern
Get ready to love the Gerri Beginner Knit Hat Pattern, cast on circular needles in the round and make the hat without any seams in sight.
As if circular knitting wasn't magical enough, this fashionable hat is perfectly designed with a textured lace stitch pattern specifically for beginner knitters (or BiCrafty crafters). All the stitches are those any beginner should know. 
And don't worry - even if you've only mastered the basics and not quite advanced to a master level yet; the pattern includes all the need-to-know info so you have no excuse not to grab your needles.
Before you know it, you'll be rocking a beanie with an irresistible textured lace stitch. That's right, you will pat yourself on the back and wear the easy knit hat. Side note: the hat pattern sample was made with the amazing superwash wool in a worsted weight. Which also means it will work up quickly (*wink). 
Top it off (if desired) and add your own fur pompom – now we're talking fabulously fun headwear!
So why wait? Get out your circular needle and get knitting with the stylish Gerri Beginner Knit Hat Pattern today!
➻
Want to learn more about how to knit? Check out the BiCrafty Knit Bootcamp
❣️THIS IS A DIGITAL PDF PATTERN, NOT A FINISHED PRODUCT❣️
Difficulty: Advanced Beginner
Gauge:
5 sts and 5 rows=1" in pattern.
✨ Be sure to do a gauge swatch! Wash and block the swatch as you would the finished piece.
Helpful Resources:
chart
,
video tutorials
Mood: Social Butterfly, Netflix & Chill
Project Categories: Accessories
Project Subcategories: Hats & Headwear
Technique: Bottom Up, Lace, One-Piece, Seamless, Worked In The Round
Time Required: A few days, A few hours