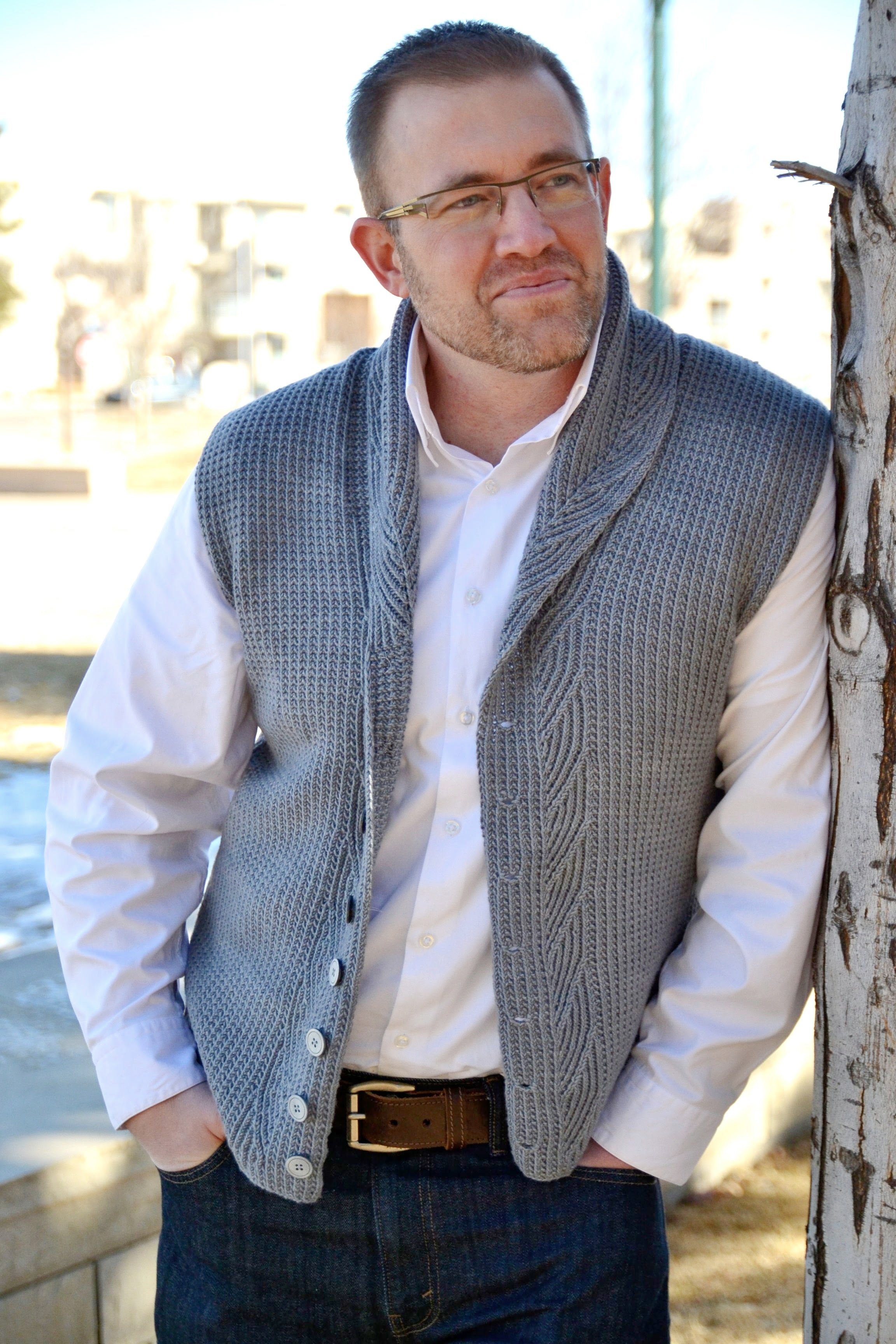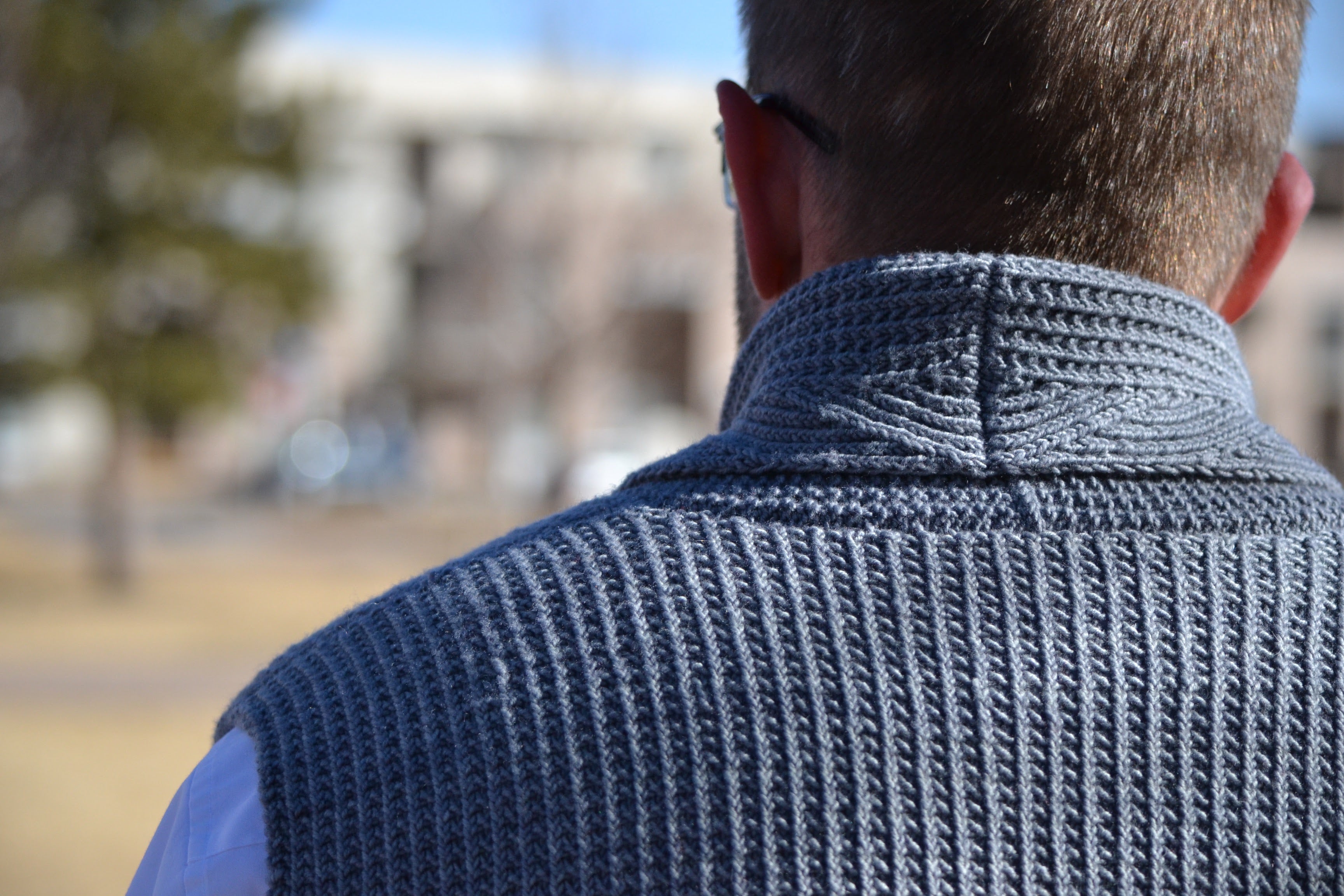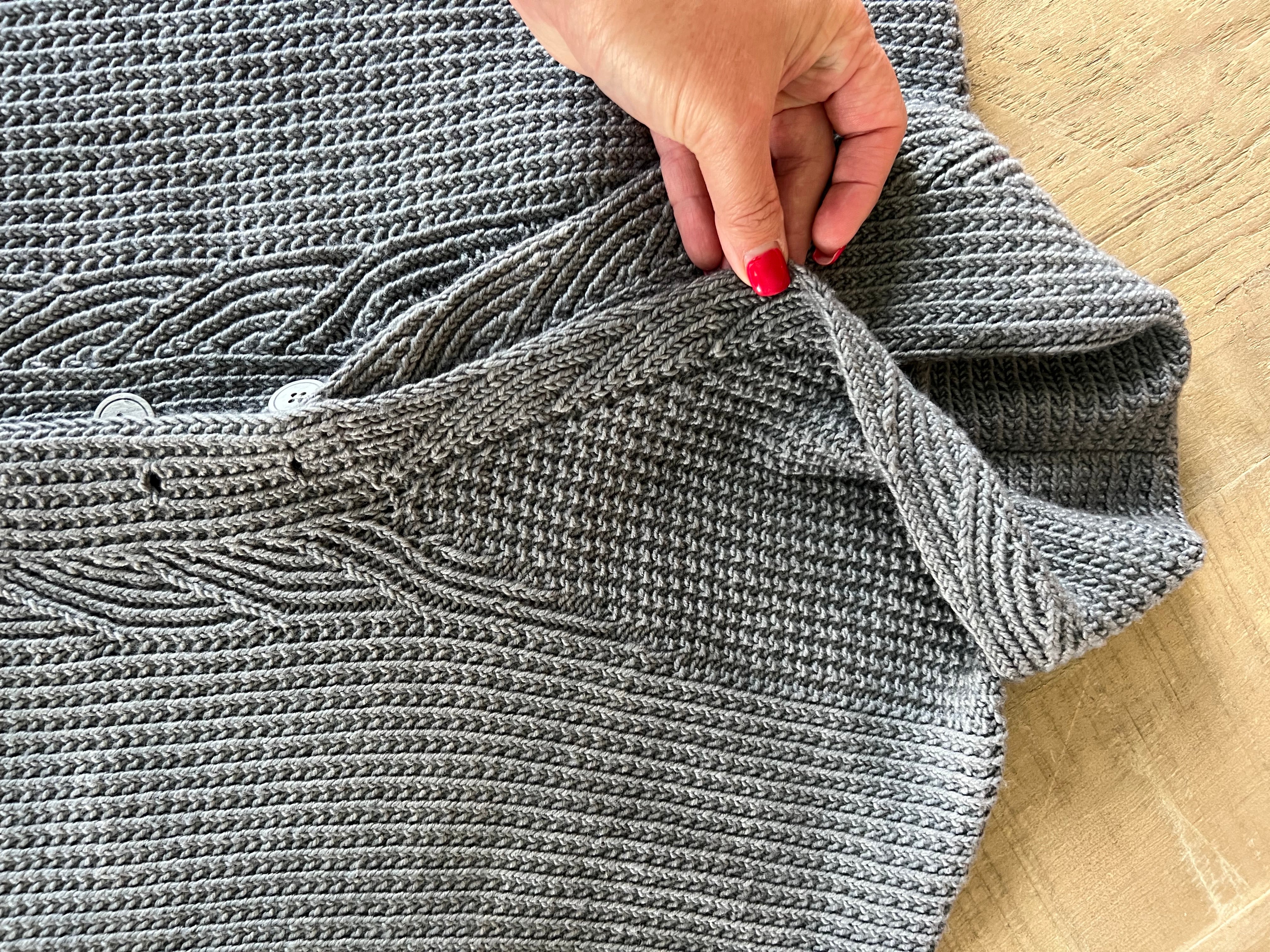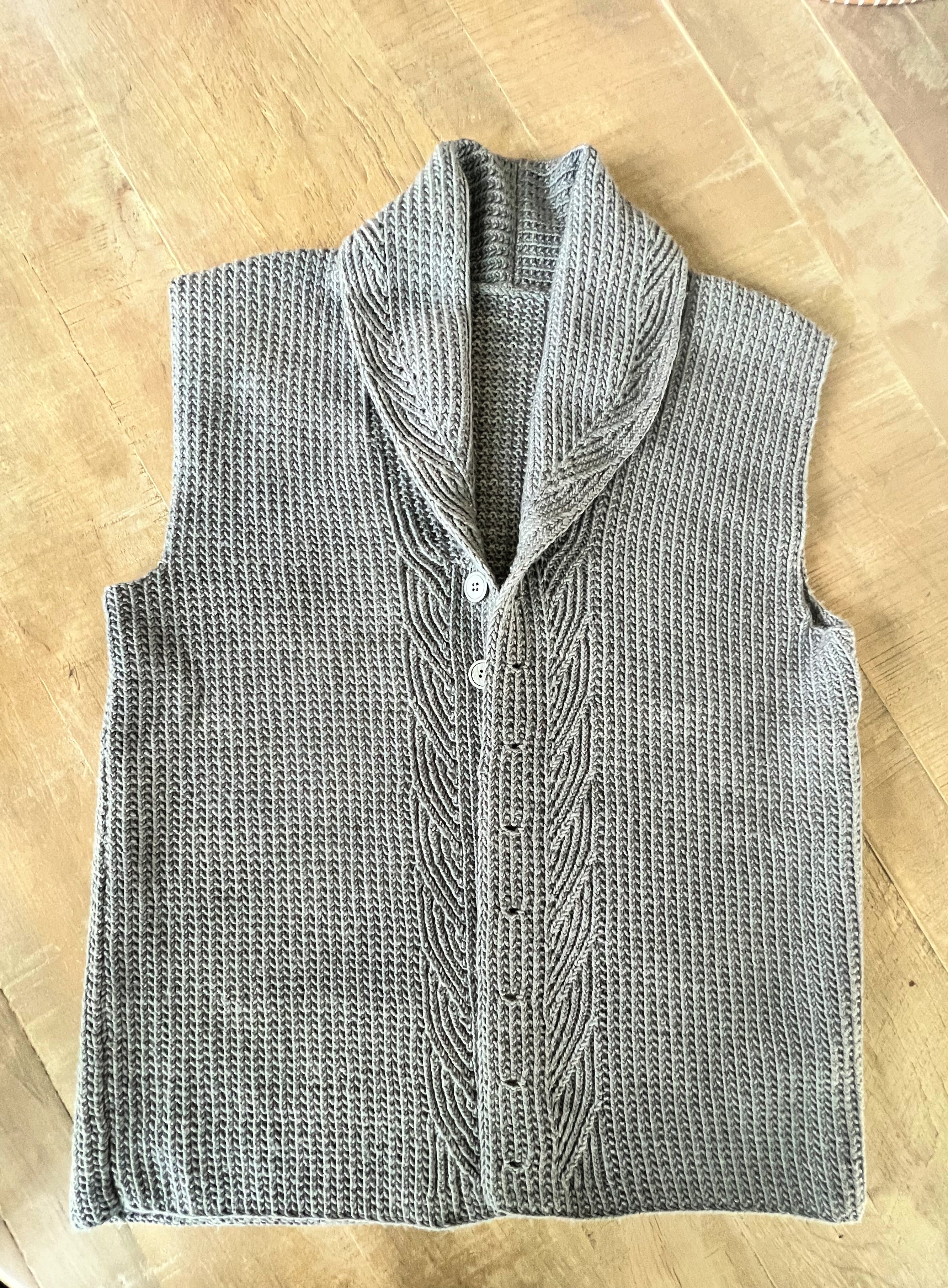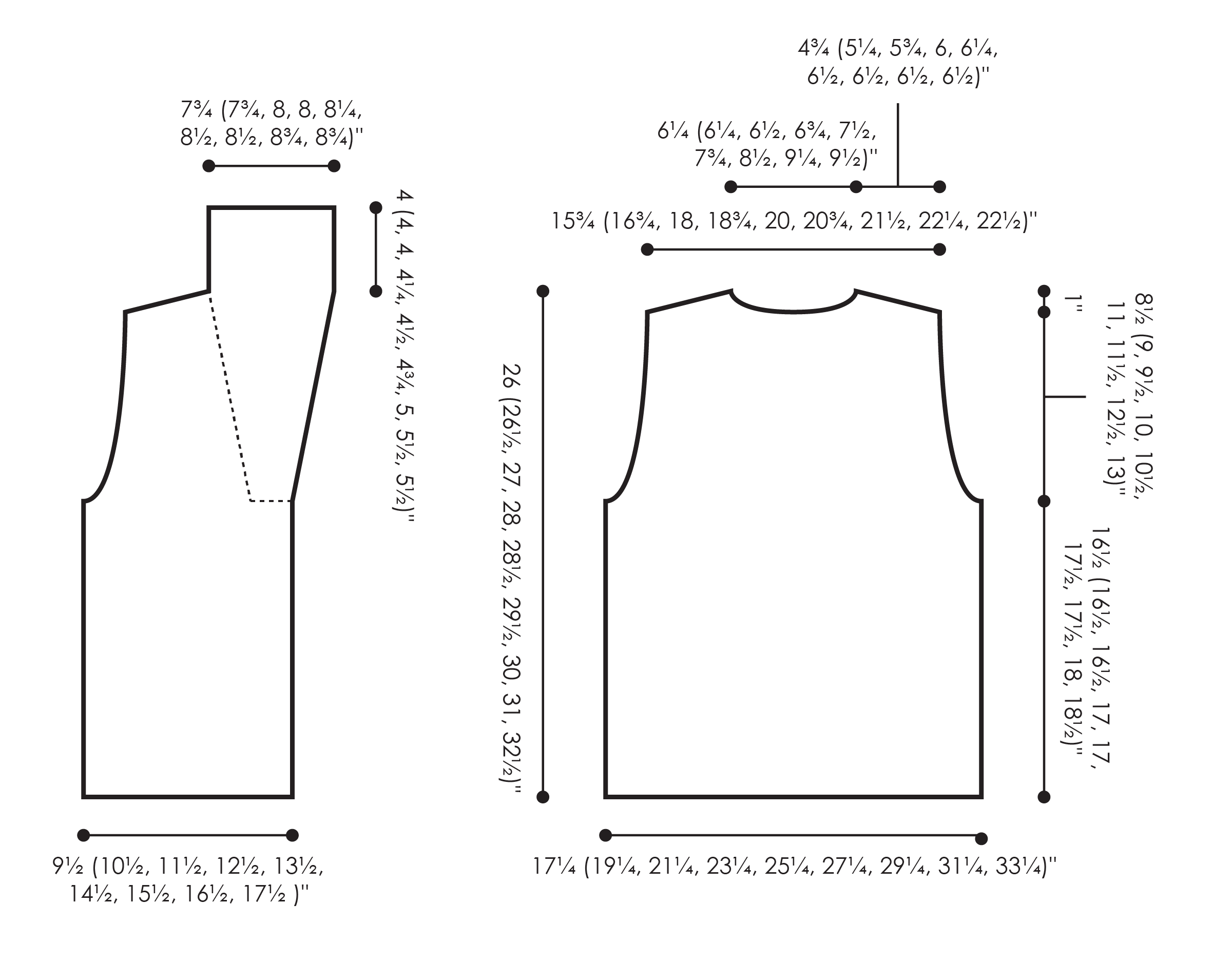 Knitting • Intermediate
Drew Sweater Vest
Introducing the Drew Sweater Vest 2.0: Redefined, Refined, and Ready for Your Wardrobe!
👔 Elevate your style with the revamped and redefined Drew Sweater Vest 2.0, a design born from the genius of crochet maestro Drew Emborsky. This pattern has undergone a thorough transformation, now spanning over 30 pages, with extended sizes, detailed stitch counts, and enhanced instructions.
🧥 Inspired by the timeless elegance of the art deco movement, the Drew Sweater Vest boasts unique vertical lines and intricate textures that set it apart as a standout piece in any ensemble. Whether you're dressing up for a formal event or keeping it casual, this vest effortlessly blends classic and modern styles, offering a versatile addition to any fashionable man's wardrobe.
✨ The symmetrical design of the Drew Sweater Vest exudes timeless charm, making it a versatile pairing for various fashion styles. Its modern edge, however, ensures it stands out in any crowd. The meticulously designed collar adds an extra layer of sophistication and uniqueness to the vest, turning heads wherever you go.
👫 For those looking to make a statement as a couple, we also offer the women's version, The Simona Sweater Vest. Match your outfits with style and panache! Crafted with high-quality materials, the Drew Sweater Vest guarantees both comfort and durability, ensuring it becomes a staple piece in your wardrobe for years to come.
📏 Size-inclusive with options ranging from S to 6x, this pattern is designed to provide a snug fit with just the right touch of negative ease. Perfect for those looking to take their knitting skills to the next level, the Drew Sweater Vest 2.0 is an intermediate project that will turn you into a capital 'K' knitter.
🧶 While the sample yarn may have been discontinued, fear not! Numerous alternatives from hand dyers await your creative touch, allowing you to infuse your unique style into this masterpiece.
Don't miss out on the chance to add a touch of vintage charm to your wardrobe while maintaining a modern and sophisticated look. Embrace the Drew Sweater Vest 2.0 and knit your way to timeless style! 🔥✨
✨ Yarn used in sample has been discontinued 🦖
❣️THIS IS A DIGITAL PDF PATTERN, NOT A FINISHED PRODUCT❣️

Gauge:
24 sts and 24 rows = 4" (10 cm) in Fan Panel Pattern and in Twisted Garter Rib.
✨ Be sure to do a gauge swatch! Wash and block the swatch as you would the finished piece.
✨For this project it is VERY important to do a hanging gauge swatch as well to account for the stretch of the yarn + the weight of the finished garment.
Helpful Resources:
Chart
,
Schematic
,
Video Tutorials
,
Sizing Spreadsheet with Check-Off Boxes
Mood: Smooth Jazz, Shhh Be Quiet!
Project Categories: Clothing
Project Subcategories: Vests, Sweaters
Technique: Bottom Up, Ribbed, Seamed, Worked Flat
Time Required: A few weeks, A few months
Yarn Suggestions:
Yarn used in sample: Fiesta Yarns Boomerang (100% extra fine super wash merino; 255 yds / 233 m, 4 oz / 113 g, CYCA #4 worsted)
5 (5, 6, 6, 7, 8, 8, 9, 10) skeins: Lava Rock