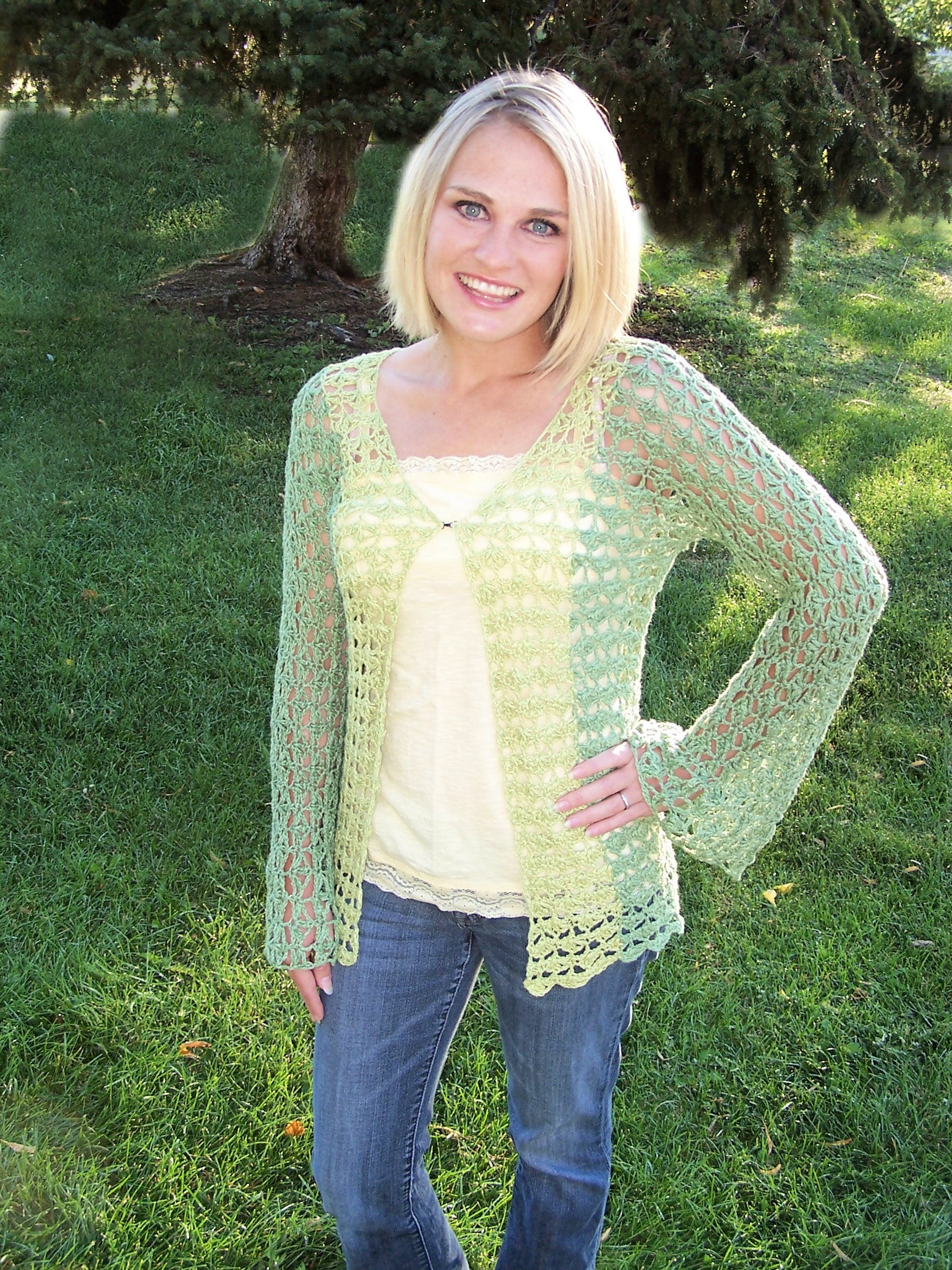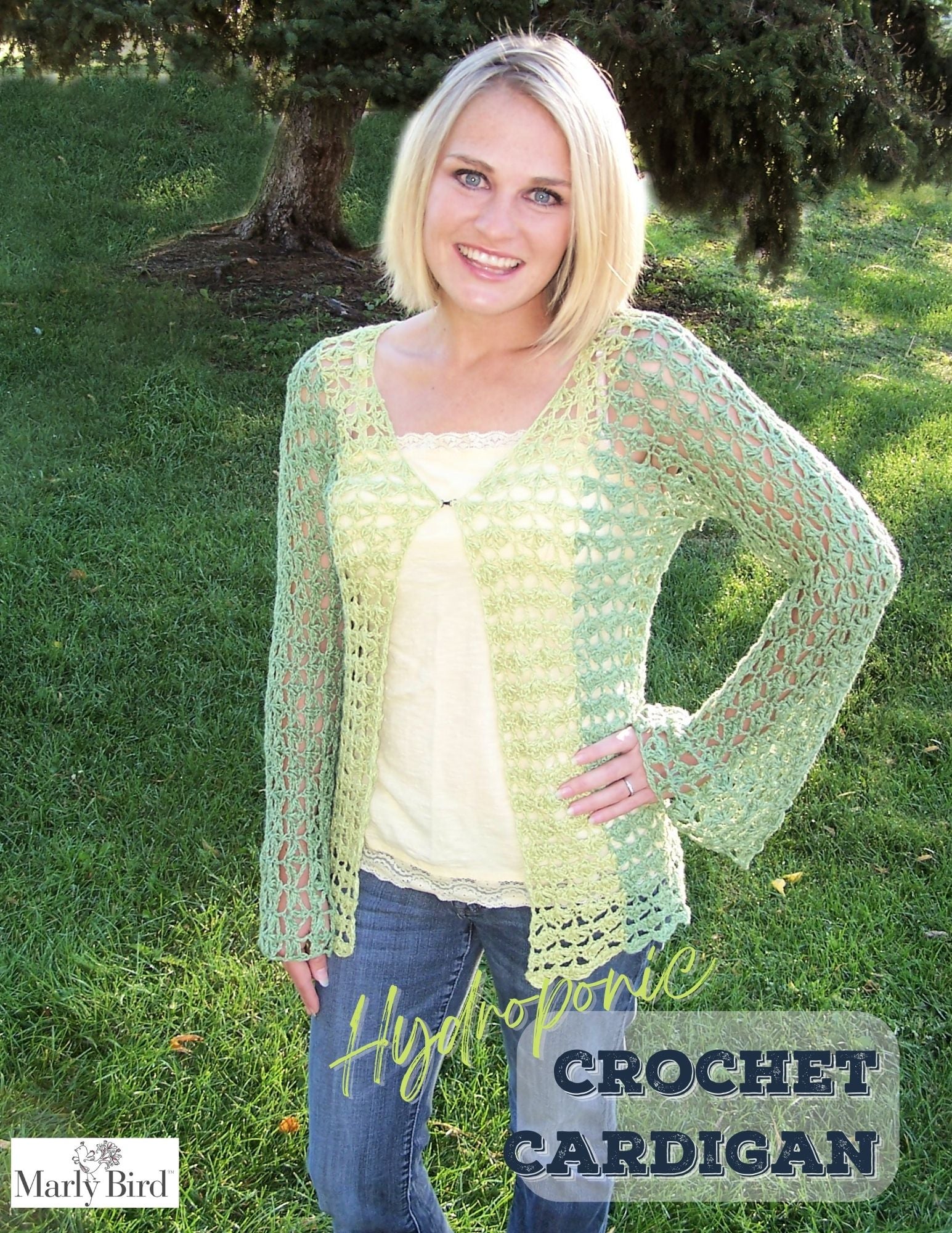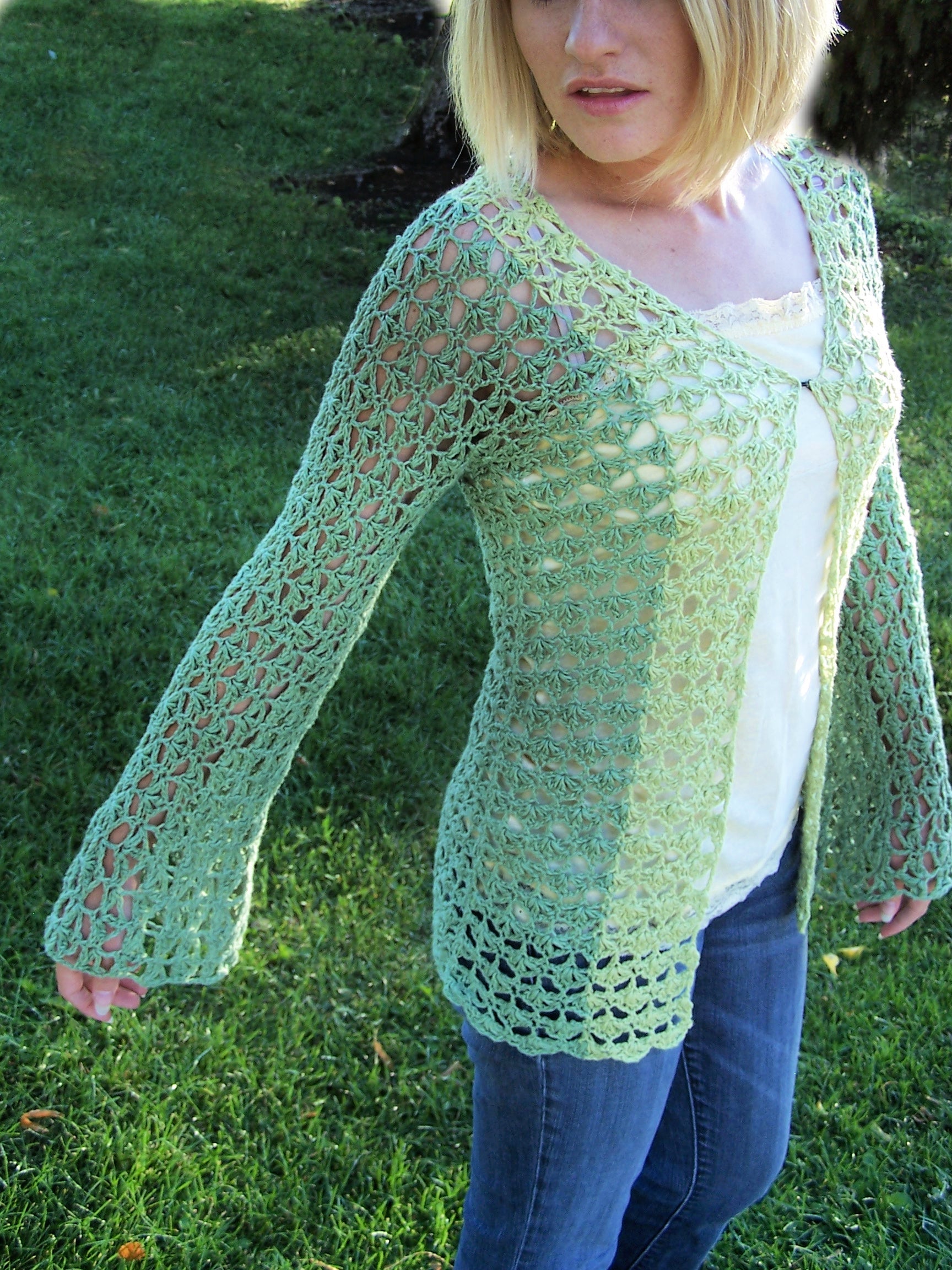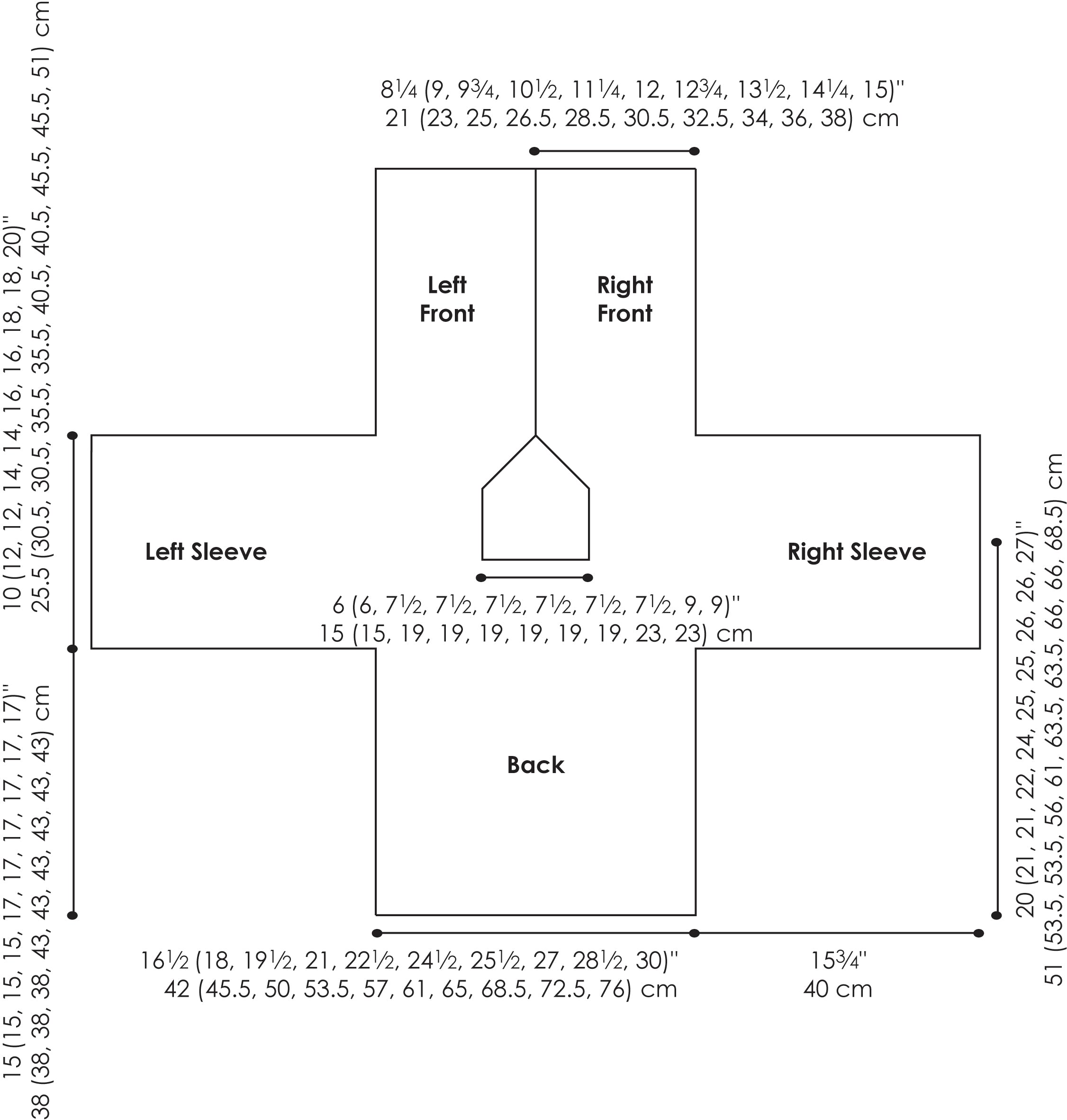 Crochet • Intermediate
Hydroponic Crochet Cardigan Pattern
Are you looking to level up your wardrobe? The Hydroponic Crochet Cardigan might be just the perfect statement piece you need! Crafted from linen yarn, this garment has a delicate drape and softness that will leave you feeling absolutely fantastic.

When it comes to crocheting a garment, the Hydroponic is an ideal choice — especially if it's your first time! All of the stitches used in its creation are accompanied with crochet stitch diagrams for easier understanding.
Looking for a size inclusive crochet cardigan pattern? The Hydroponic Crochet Cardigan pattern is written xs-5xl and looks great on everyone! No matter your size, get ready to turn heads when you wear it.

Go ahead and start crafting. The clever pattern of the Hydroponic Crochet Cardigan is sure to give you a boost of confidence and make all your fashion dreams come true! Ready, set, crochet!
❣️THIS IS A DIGITAL PDF PATTERN, NOT A FINISHED PRODUCT❣️
Gauge:
All measurements are blocked gauge
2 stitch rep = 3" (7.5 cm) in Ghanja Pattern Stitch widthwise
2 row rep = 4" (10 cm) in Ghanja Pattern Stitch lengthwise
2 stitch rep = 5" (12.5 cm) in Large Floret PatternStitch widthwise
✨ Be sure to do a gauge swatch! Wash and block the swatch as you would the finished piece.
✨For this project it is VERY important to do a hanging gauge swatch as well to account for the stretch of the yarn + the weight of the finished garment.
Helpful Resources:
Schematic
,
Stitch Diagram
Mood: Netflix & Chill, Social Butterfly
Project Categories: Clothing
Project Subcategories: Cardigans, Sweaters
Technique: Worked Flat, One-Piece, Bottom Up, Seamed, Lace, Intarsia
Time Required: A few weeks, A few months