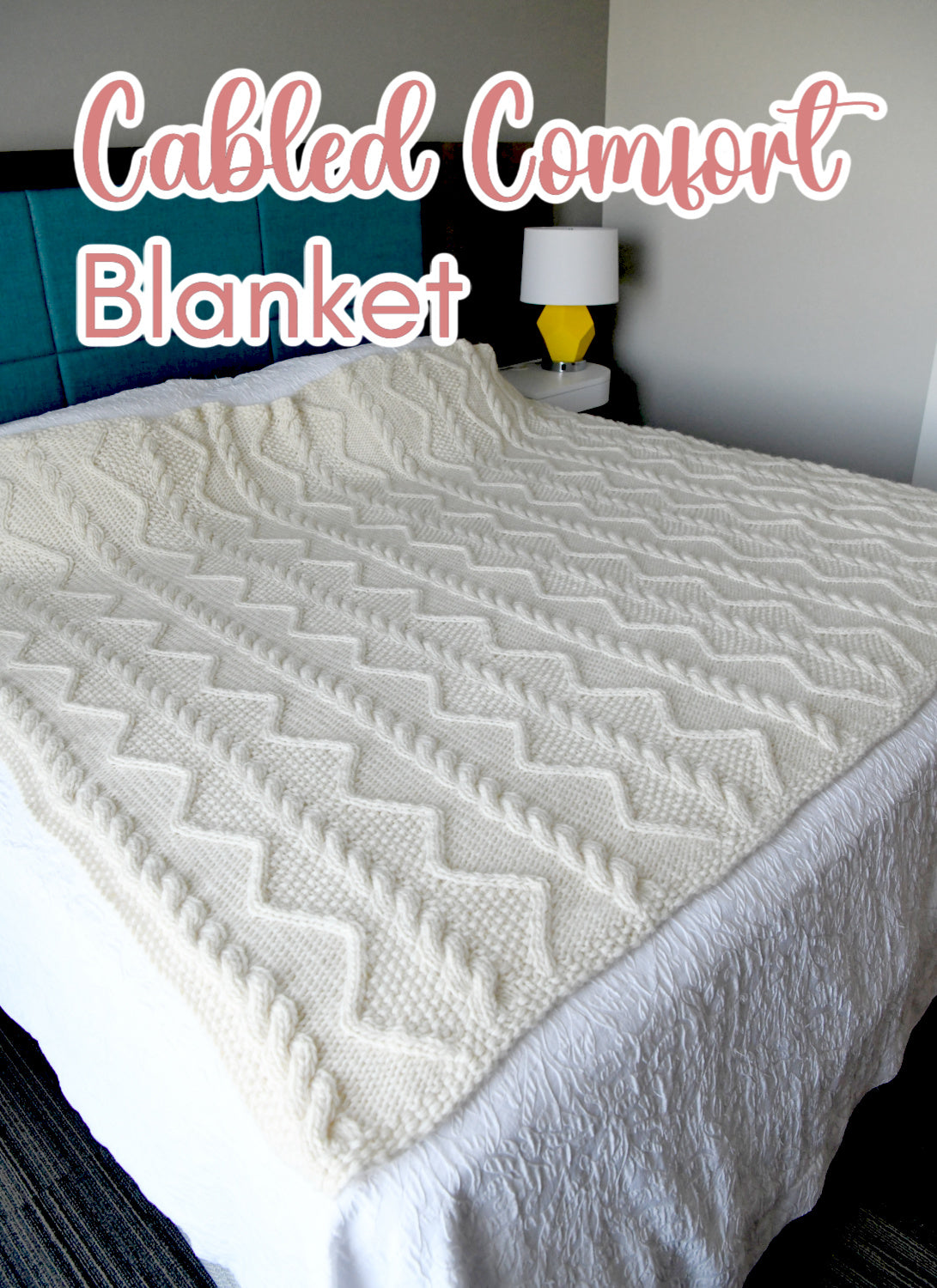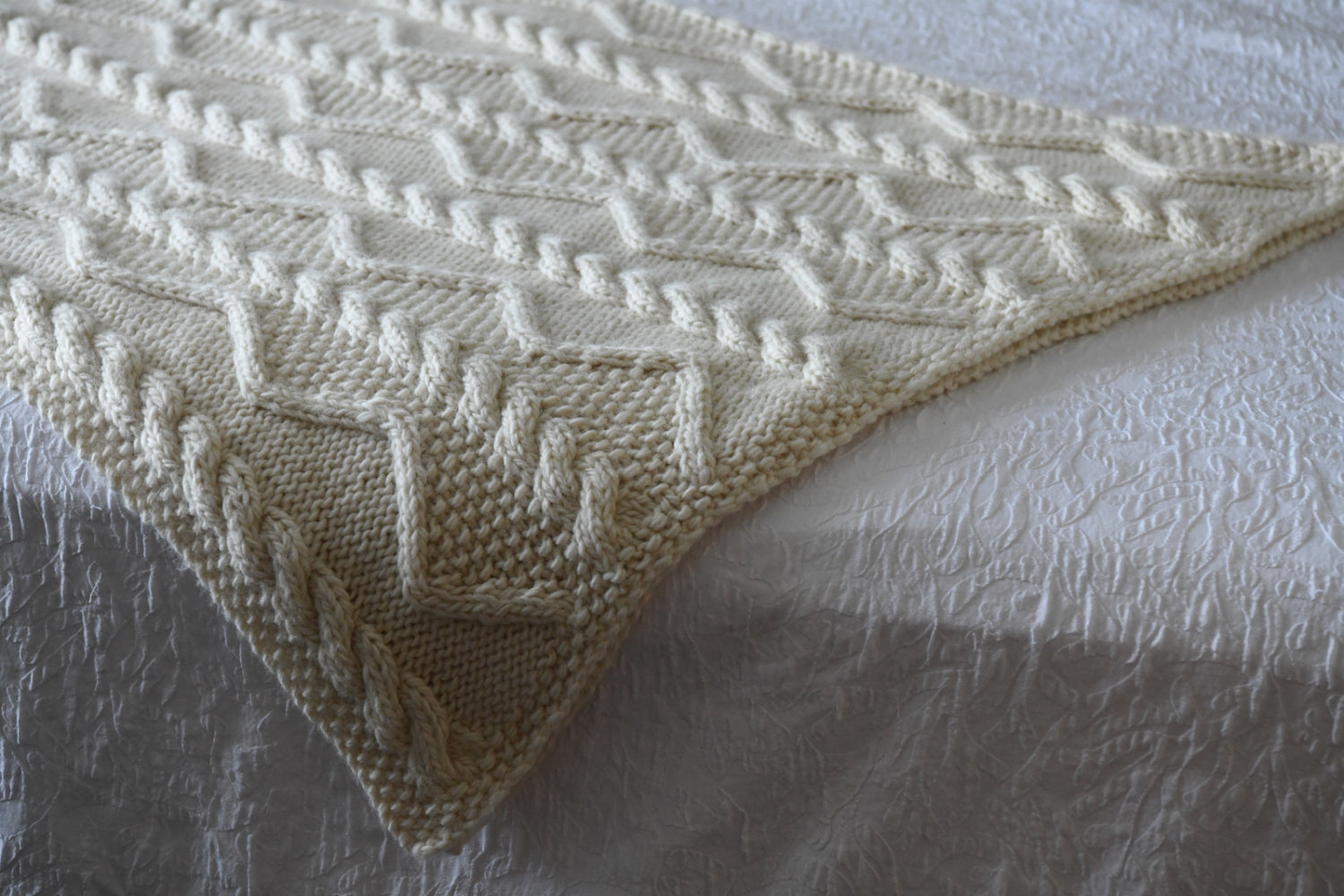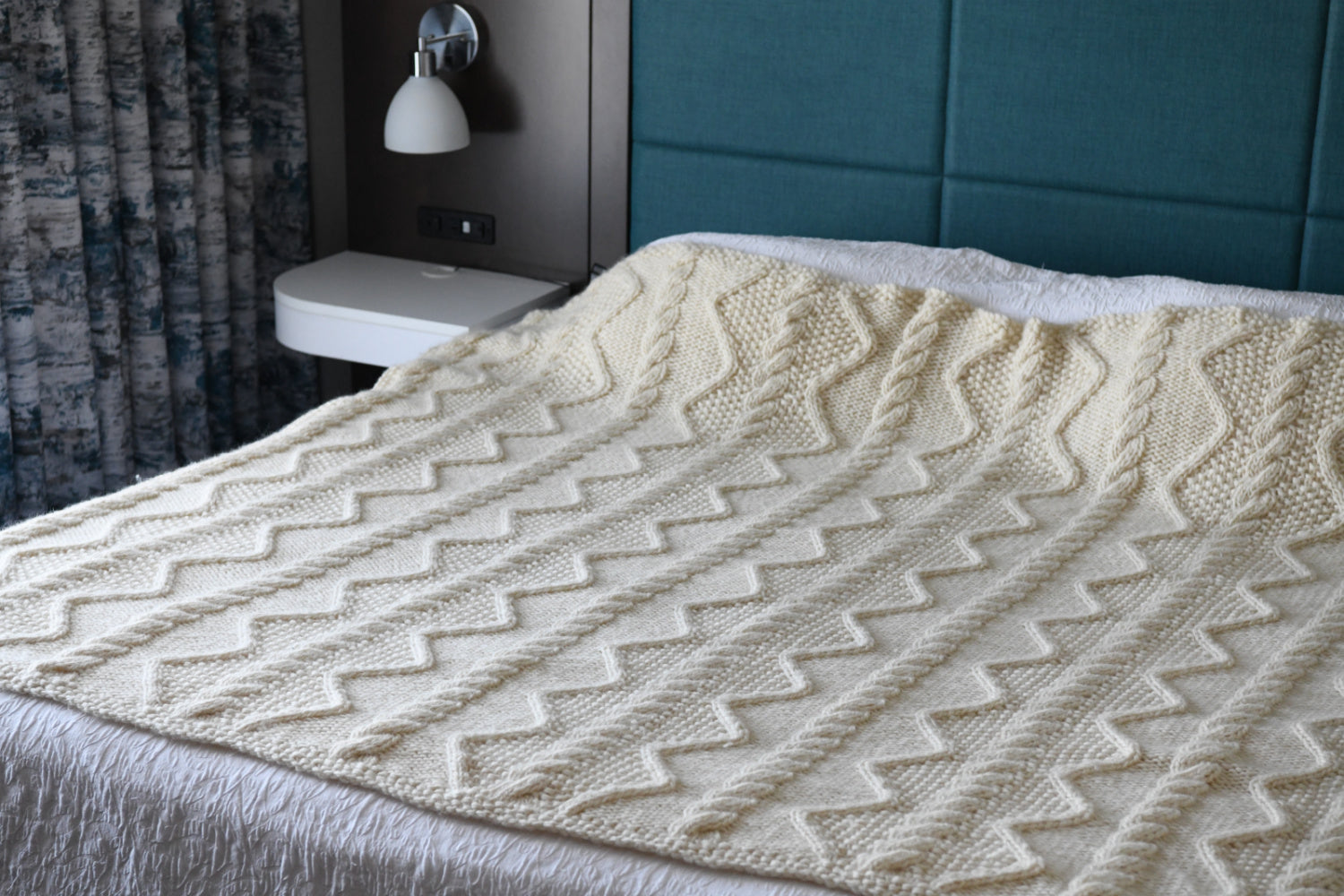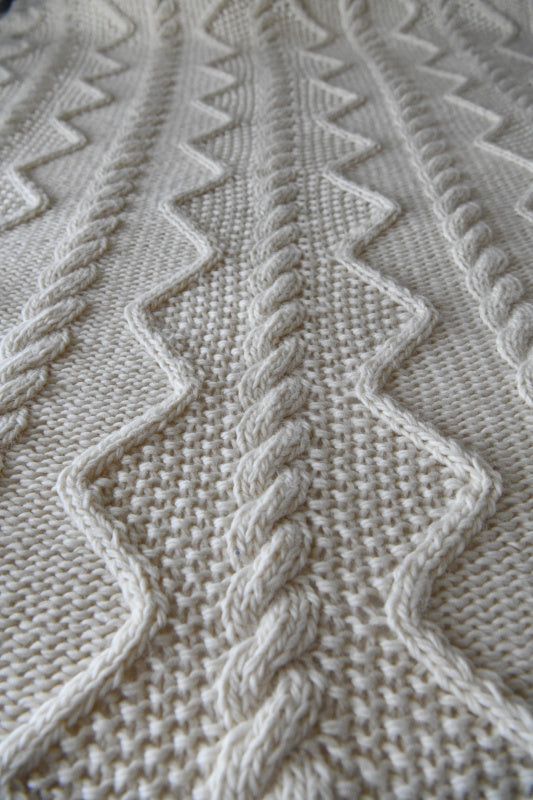 Knitting • Intermediate
Cabled Comfort Knit Blanket Pattern
Introducing the Cabled Comfort Knit Blanket Pattern, where each stitch tells a story of comfort and amour. Embark on a journey of creation with this exquisite hand-knitting pattern that guides you to fashion your own masterpiece. This is your opportunity to pour a little piece of your heart into a project that symbolizes warmth and love.
Our pattern is the soul behind the Sazerac Cabled Knit Sweater, a design inspired by the tender embrace of shared moments and quiet whispers of affection. It's a knitting adventure waiting for you to begin, complete with both eloquent written instructions and precise, easy-to-follow charts, perfect for every skill level.
This is a hand-knitting pattern. You can bring the blanket to life in the color of your choosing. While the sample shown is in a serene off-white, evoking a classic feel, the true beauty of the Cabled Comfort Knit Blanket is that it can be created in any hue that speaks to your spirit, making it a truly personalized piece.
Whether you are knitting a token of self-love or crafting a thoughtful gift, this pattern is your first step towards a timeless treasure. Wrap yourself in the fruits of your labor, or gift this pattern to a fellow knitter who cherishes the art of making.
Embrace the romance of knitting with the Cabled Comfort Knit Blanket Pattern—add it to your cart and begin weaving warmth into every stitch.
✨ Yarn used in sample has been discontinued 🦖
❣️THIS IS A DIGITAL PDF PATTERN, NOT A FINISHED PRODUCT❣️
Gauge:
1 Repeat of Cable Panel Pattern = 14" [35 cm] wide and 7" [18 cm] long, slightly stretched.
✨ Be sure to do a gauge swatch!
Helpful Resources:
Chart
,
Video Tutorials
Project Categories: Home Decor
Project Subcategories: Blankets, Throws, & Afghans
Technique: Bottom Up, Cables, One-Piece, Seamless, Worked Flat
Time Required: A few weeks, A few months
Yarn Suggestions:
Yarn is held double to make the blanket! Need approx. 3500 yds.