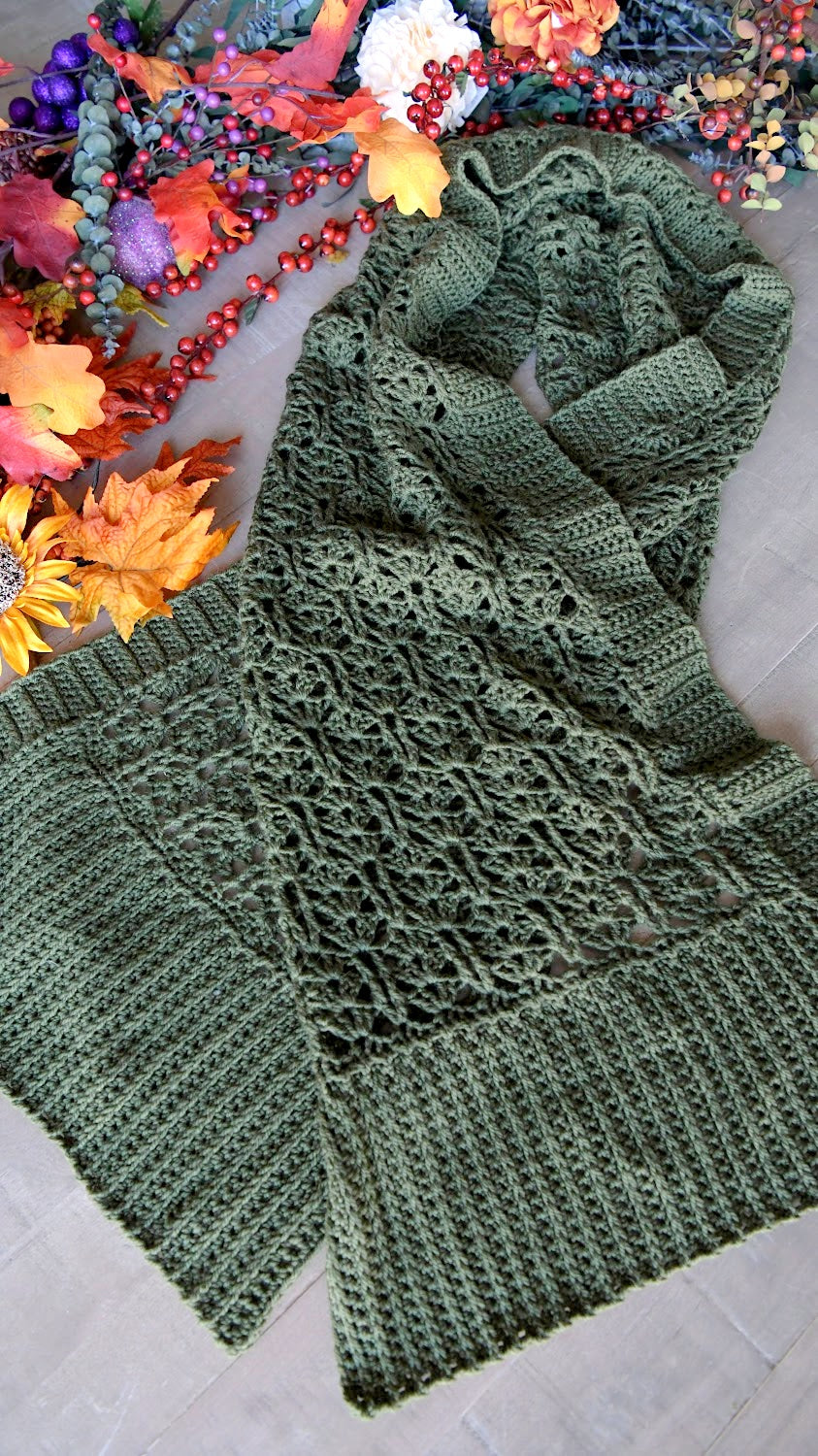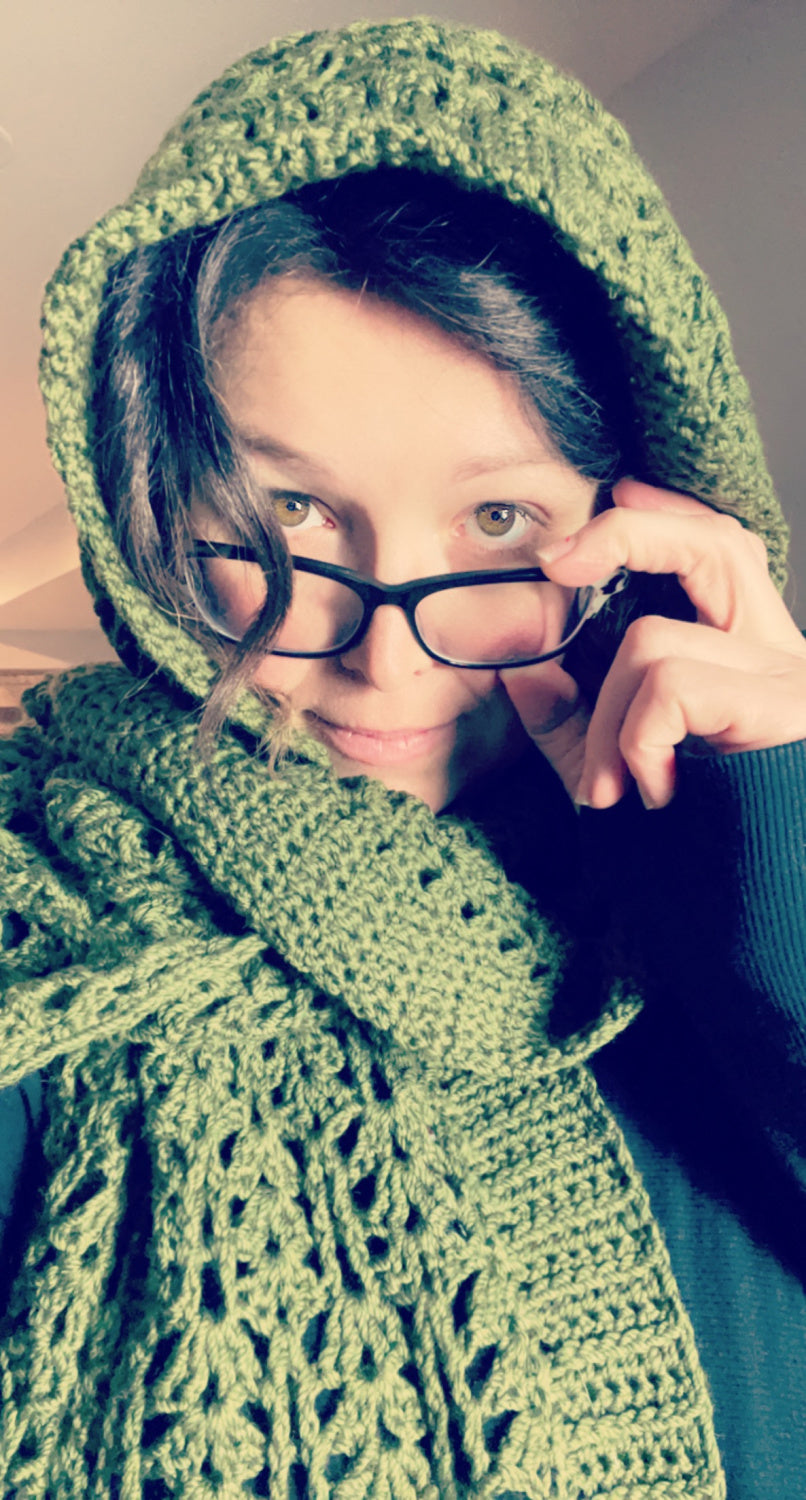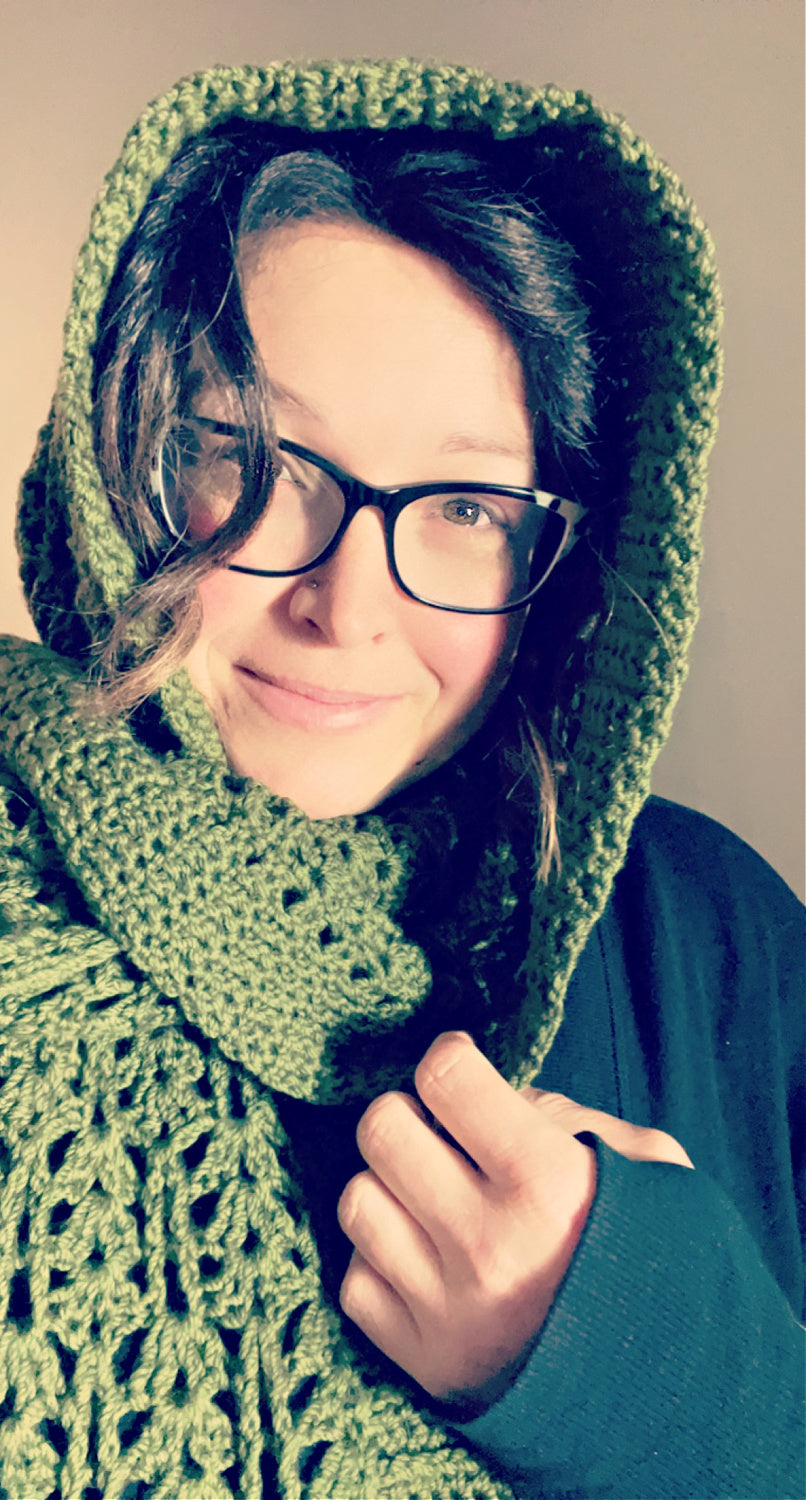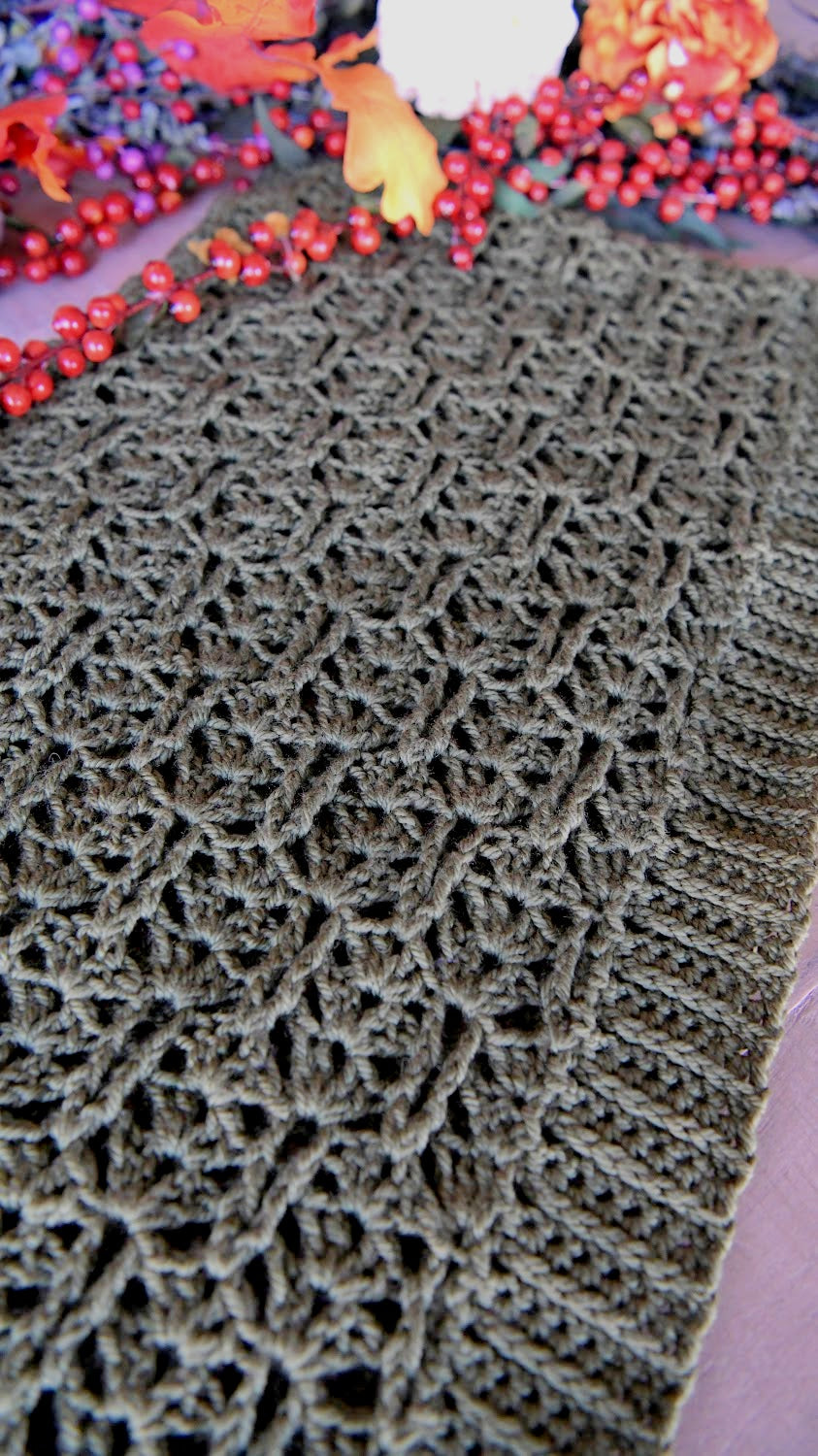 Crochet • Advanced Beginner
Ginger Snap Hooded Scarf Pattern
The Ginger Snap Hooded Scarf is a one-of-a-kind crochet accessory. You won't find another pattern like this anywhere else.
Combining delicate lace with chunky post stitches, it gives your outfit an incredible texture with a playfully stylish edge. The
100% merino yarn
allows for the lace to stay open and the post stitches to pop off the fabric.
Yes, this is crocheted with top quality materials and made to last. Ginger snap can be made into only a scarf or turned into a hooded scarf and become your go-to item for staying both cosy and fashionable!
Wrap it round your neck to add instant pizzazz to any ensemble. With its eye-catching design, the Ginger Snap will have you feeling comfy and warm in cold weather - but don't wait around too long because you will need this headwrap before you know it. Winter is coming.
So join the hundreds of other crocheters who have already discovered the appeal of this cheerful hooded scarf; not only will you look great, but you'll get plenty of admiring glances while wearing it!
❣️THIS IS A DIGITAL PDF PATTERN, NOT A FINISHED PRODUCT❣️
Difficulty: Advanced Beginner
Gauge:
Scarf is 15" [38 cm] wide by 75" [190.5 cm] long before blocking.
Scarf is 18" [45.5 cm] wide by 98" [249 cm] long after blocking
✨ Be sure to do a gauge swatch! Wash and block the swatch as you would the finished piece.
✨For this project it is VERY important to do a hanging gauge swatch as well to account for the stretch of the yarn + the weight of the finished garment.
Helpful Resources:
Schematic
,
Stitch Diagram
Mood: Netflix & Chill, Smooth Jazz
Project Categories: Accessories
Project Subcategories: Scarves, Hats & Headwear
Technique: Bottom Up, Lace, One-Piece, Post Stitches, Seamed, Worked Flat
Time Required: A few days, A few weeks
Yarn Weight: Aran, Worsted