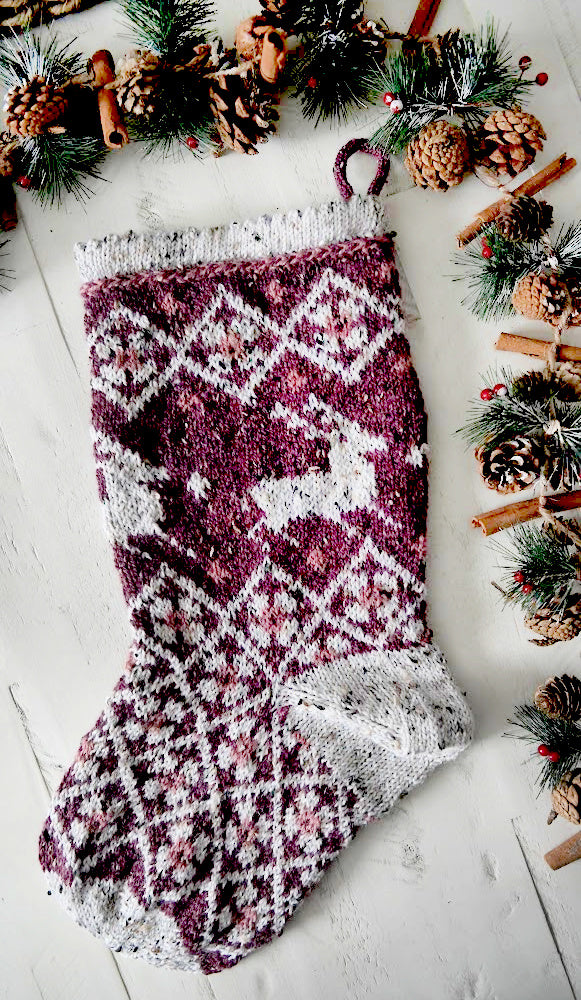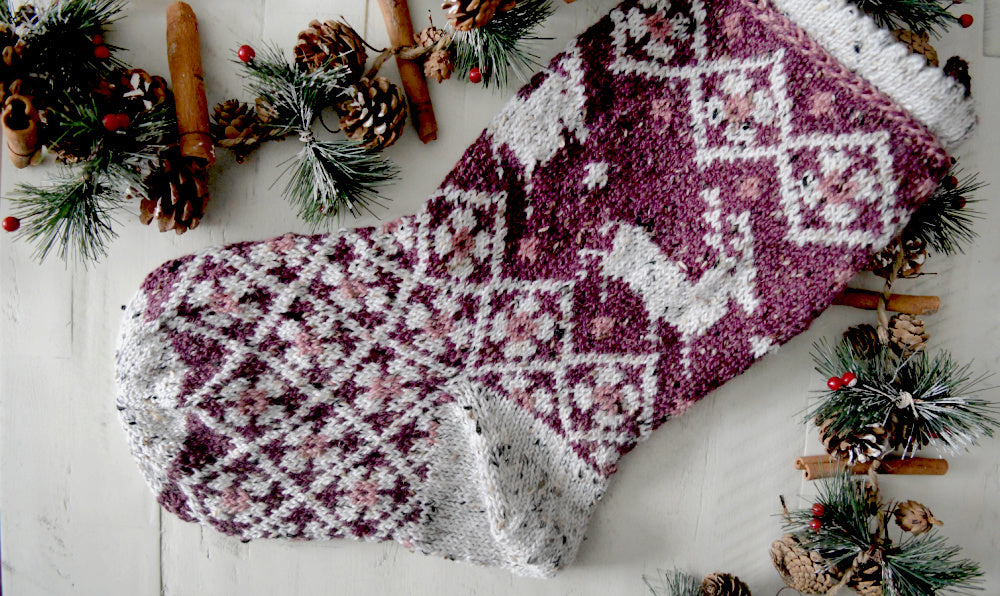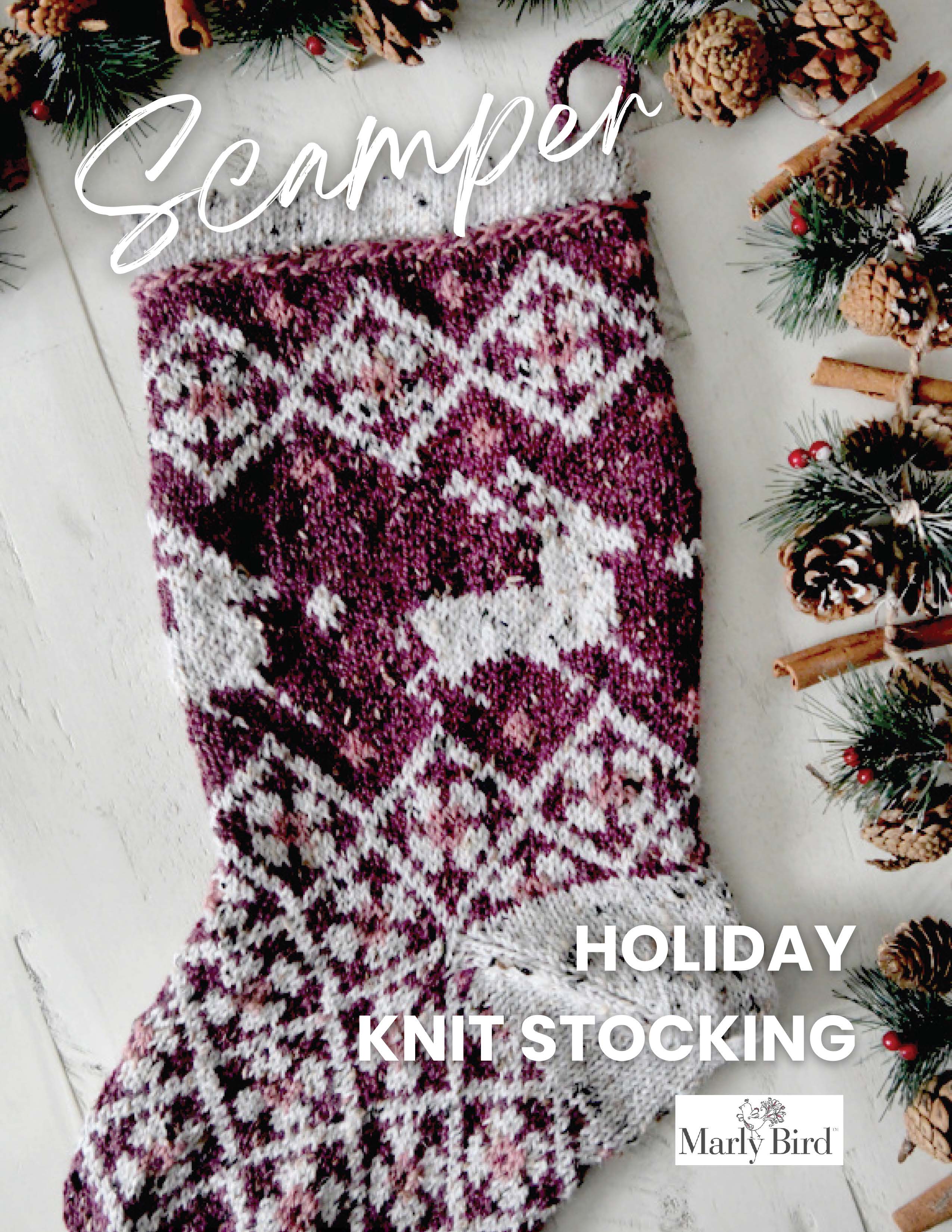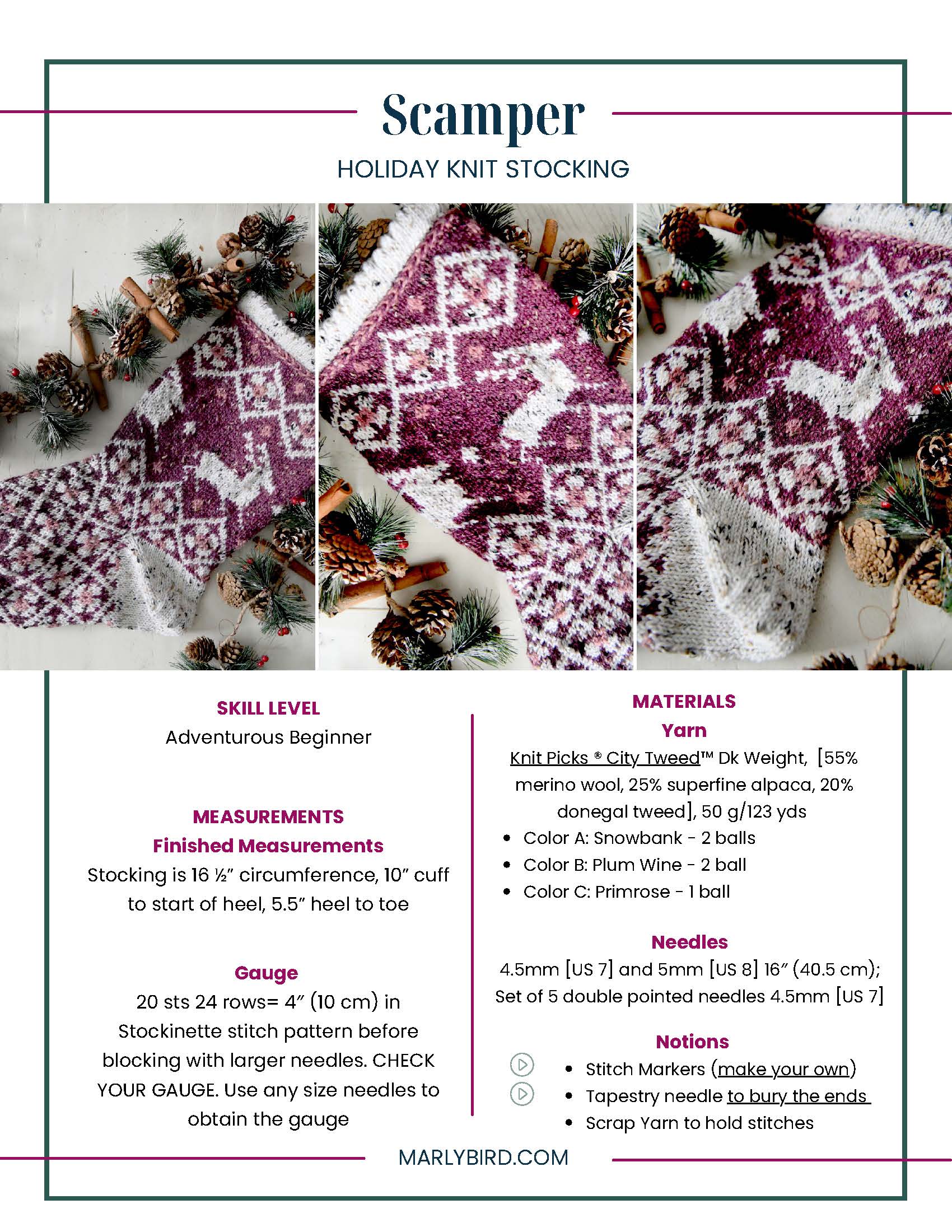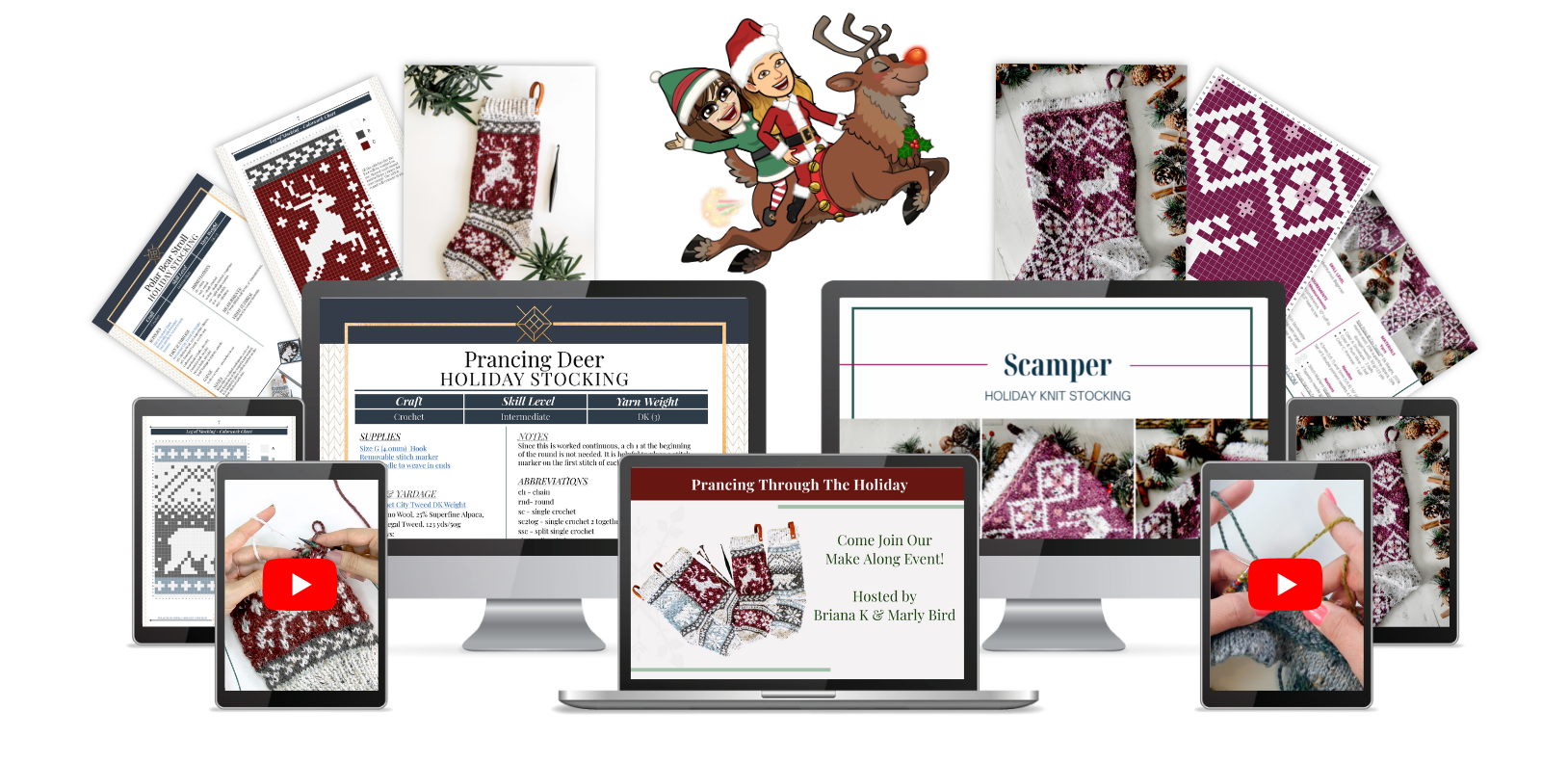 Knitting • Intermediate
Scamper Knit Holiday Stocking Pattern
Celebrate the merry and bright season, no matter the time of year, with the Scamper Knit Holiday Stocking! This unique stocking design features three color stranded knit colorwork to create a reindeer and geometric pattern that will be sure to impress.
Don't let being a first-time sock knitter stop you! This is the perfect pattern for those looking to improve their skills or just starting out. With the easy-to-follow instructions & video tutorials you will learn how to knit your own heirloom stocking for holiday home decor this Christmas.
The Scamper Knit Holiday Stocking -- perfect for spectacular holiday decor. This hand knit Christmas stocking pattern will add just the right touch of festive sparkle to your mantle.
⭐️ This pattern is also a part of the Prancing Through the Holidays Make-Along course with Marly Bird and Briana K in the Marly Bird House ⭐️
❣️THIS IS A DIGITAL PDF PATTERN, NOT A FINISHED PRODUCT❣️
Gauge:
✨ Be sure to do a gauge swatch! Wash and block the swatch as you would the finished piece.
✨For this project it is VERY important to do a hanging gauge swatch as well to account for the stretch of the yarn + the weight of the finished garment.
Helpful Resources:
Chart
,
Make-Along
,
Video Tutorials
Mood: Smooth Jazz, Netflix & Chill
Needle Size: 5.0 mm, 4.5 mm
Project Categories: Home Decor
Project Subcategories: Holiday Decor, Socks - Top Down
Technique: One-Piece, Seamless, Stranded, Top Down, Worked In The Round
Time Required: A few hours, A few days, A few weeks